Lisa Angelettie's
SIGNATURE SYSTEM SECRETS
Learn How To Turn "That Thing You Do" Into A Profitable Signature System That Attracts Plenty Of New Clients And Helps You Create More High-Revenue Products, Services and Programs!
This highly anticipated program will help you confidently lead your clients, programs, teleseminars, webinars and write your articles, ebooks, and home study courses like a pro. I am putting the finishing touches on the program but want to reward all the early adopters of the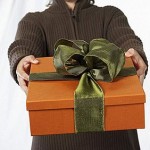 program.
Sign up today as an "Early Adopter" and I will send you my free Signature System Secrets Assessment to see if you this program is a good fit for  you and your business AND when you sign up you will automatically qualify for a 25% discount on the program once it's released. I will NOT be offering this discount to any of my other members or subscribers — so this is a great value! I also have a few more goodies coming up before the release as well that I'm sure you won't want to miss!
FYI: I will be closing the Early Adopter list about 2-3 weeks before the program release so to save your spot, simply enter your first name and email address or sign up via your Facebook account and I will put you on the list!
Trust me when I tell you that this unique program will be totally worth the wait:)
Or Instantly Connect With Your Facebook Account
The following two tabs change content below.
I make a living writing, ePublishing, and marketing books and teaching others how to do the same. I have one mission: To turn you into the best writer that you can be while enjoying every minute of it!
Latest posts by Lisa Angelettie (see all)