Would you like personalized help with your article marketing? Use this strategy to work with Lisa and have her analyze your article campaign with a fine-tooth comb!
* Have you ever gotten stuck writing an article and never finished it?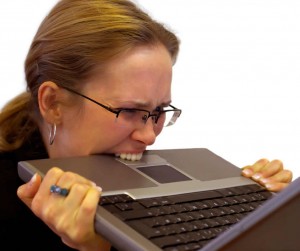 * Have you written articles but knew that they were missing something?
* Does your article marketing lack focus?
* Are you still struggling with what niche to market your articles to?
* Have you found the right keywords to penetrate your marketplace?
* Do you think your writing stinks?!
Lisa can help you get past these type of roadblocks and give your articles and your marketing a complete makeover that will result in information-packed and entertaining articles, more qualified prospects, larger streams of traffic, a better blog, outsourcing strategies, and much more.
Our article marketing makeover is a one-on-one, private, strategy session with Lisa that is sure to provide with you REAL results. Ready? Let me help you write better articles!
The following two tabs change content below.
I make a living writing, ePublishing, and marketing books and teaching others how to do the same. I have one mission: To turn you into the best writer that you can be while enjoying every minute of it!
Latest posts by Lisa Angelettie (see all)