How To Use Facebook For Business
While I tend to be an early adopter of new technology, I am slow on "total immersion". Many of the early adopters on Facebook took to it very quickly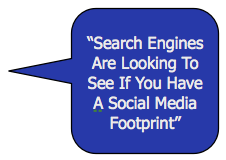 and immersed themselves by getting tons of fans, fan pages, and more. I'm a little late to the party, but now that I'm "all in" I want to make sure that you ride the Facebook train with me.
1. Facebook has over 500 million active users.
2. 50% of Facebook users log on any given day.
3. The average user has over 130 friends and spends over 700 minutes on Facebook per month.
4. The average user creates 90 pieces of content per month and is connected to over 80 community pages, groups and events.
5. Each day 55 million status updates are made.      *kissmetrics
With statistics like that, one thing you need to understand and accept is that social media sites like Facebook are no longer just for kids, and so no longer can you take a "wait and see" approach.
The reality is (and this comes straight from Google) that one of the major factors that search engines use to measure your importance and ranking on the web is your social media footprint. I talk a lot about this in Writing Content That Google Loves. (Featured on Amazon.com)
Facebook is constantly changing. New rules. New features. New technology. And my goal is to make it very simple to use for myself and for you. So…
1. Make sure to LIKE ME on Facebook. This is where I will exclusively share my Facebook Content Marketing strategies.
2. Visit this page again as I will be adding new content often. I've just gotten started!
Here are a few articles to help you get started leveraging Facebook as a tool for achieving visibility and relationship building tool between you and your current & future clients:
NEW! – How To Automatically Shorten Your Facebook URL
NEW! – How To Schedule Your Facebook Fan Page Posts
 How To Convert Your Facebook Profile Page To A Fan Page
How To Create A Custom Facebook URL
Get Custom Facebook URL Without Required 25 Fans
Facebook Fan Pages – Timeline Essentials
Facebook Fan Pages – New Features
If You Found This Guide Helpful, Please Share It On Twitter By Clicking Here.
For more content marketing tips, please subscribe to my weekly marketing articles for solo entrepreneurs. You'll receive a free gift when you do!:

The following two tabs change content below.
I make a living writing, ePublishing, and marketing books and teaching others how to do the same. I have one mission: To turn you into the best writer that you can be while enjoying every minute of it!
Latest posts by Lisa Angelettie (see all)