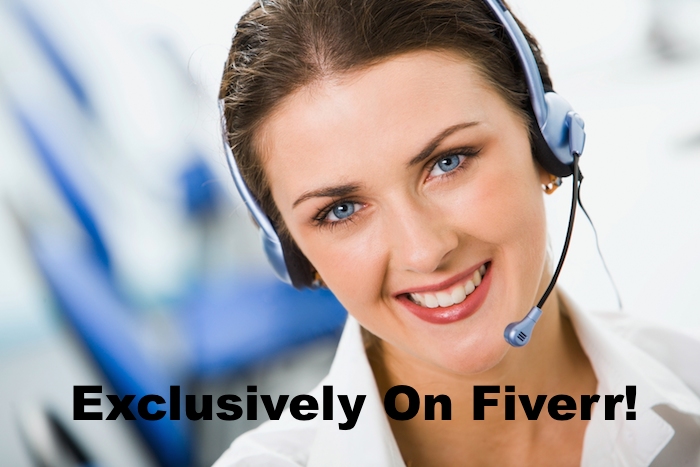 In an effort to introduce my business to a broader audience, I have created six gigs on the popular outsourcing website Fiverr. People will get the opportunity to try some of my services at rock bottom prices and of course the hope is that they will return to me again for more work and for my more sophisticated services, which are at a higher price point.
Fiverr is also a great place to test out a new service that you may be considering and want to "tweak" before you offer it to your tribe. This is another reason why I am doing this as well.
Right now, I am testing six services that I have done with VIP clients only but am looking for a way to offer them at a more affordable price point for a larger demographic. Here are the services that I'm offering, all at the famous Fiverr $5 price:
1. Transcription of 10 minutes of audio or video
2. Transcription of 12 pages of  notes (handwritten or typed)
3. Tweeting a promotion to all 15,000+ of my Twitter followers
4. Professionally analyze someone's blog (content + seo)
5. Proofread one blog post in 24 hours
6. Proofread and edit any document up to 1200 words
You can take a look at all of my gigs here: http://www.fiverr.com/writergirl
Buying On Fiverr
If you've never purchased a product or service on Fiverr, you won't believe what your missing! You may think that for $5 bucks you're going to get junk, but that is not always the case. Typically what you're paying for is a "taste" of the service the seller provides and you have to pay for more "gigs" to get the full kahuna. I've made several purchases from Fiverr over the years and honestly I wasn't disappointed by much. Just remember that if it sounds too good to be true, it probably is. Select your gigs carefully.
The following two tabs change content below.
I make a living writing, ePublishing, and marketing books and teaching others how to do the same. I have one mission: To turn you into the best writer that you can be while enjoying every minute of it!
Latest posts by Lisa Angelettie (see all)