Wikipedia Articles App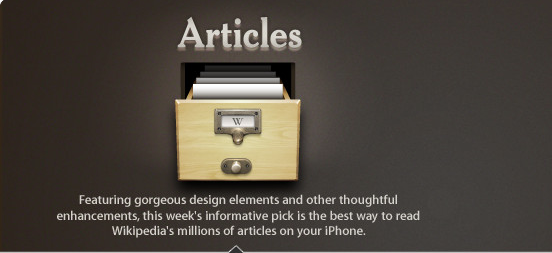 I thought this was cool, so I'm mentioning it here. This app is on sale right now over on iTunes. With it you can mark interesting Wikipedia entries you want to read in the future, search text in the currently open article, and print articles and images using AirPrint.
The app is compatible with iPhone, iPod Touch, iPad, and requires iOS 4.0 or later.