Top 20 Expert Author Showcase Featuring Me At #5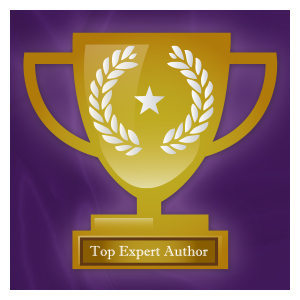 My favorite article directory (Ezine Articles) has featured over 200 of their favorite expert authors in interviews on their EzineArticles blog. Recently they've identified 20 of their top experts from that list, and I am honored to say that I made the list at #5.
If you know anything about me, you know that I teach that articles are the foundation of any content based strategy or product and that when you get that right, you will grow a very visibile, engaged and profitable business. The easiest way to get started writing and publishing articles is to publish them to article directory Ezine Articles.
Even after the fallout of Google's Panda and Penguin updates, where many article directories dropped in rankings, Ezine Articles still stands tall and in an elite class by itself with stats like this:
Alexa Traffic Rank: 374
Bounce Rate: 38%
Avg Pageviews: 5.3
Avg Time On Site:  6 minutes
As an author there myself, I continue to receive traffic from Ezine Articles — even from articles I wrote over five years ago. Nothing to sneeze at!
Here's a snippet of the original author showcase interview I did with Ezine Articles:
Today's
 Expert Author Case Study takes a look at the intelligent practices and positive results of Pennsylvania author Lisa Angelettie.
What sets you apart from other Expert Authors?


It is really important for me to write articles that truly teach the folks in my niche something useful. I don't ever sit down to write just for the sake of publishing an article. It's probably because I am a wife, mother, adult caregiver, dog mommy AND an avid reader. I'm busy and I assume the people in my marketplace are as well. So who has the time for article fluff? No one. It has to count!

What's your secret to article writing and marketing success?


I think that the biggest key to my success as an article writer and marketer is that I have always written authentically and consistently.

In regards to authenticity, I always write my own articles, I always write the way that I speak and I always try to include information plus my point of view on the topic. I think including a solid point of view in your writing separates one author from another in the same niche.

In regards to consistency, I have made a commitment to myself and my business to write SOMETHING everyday. I can honestly say that it wasn't until I made that decision, that article marketing truly rewarded me with tangible results that I could test, measure, rinse and repeat.
3. How do you stay motivated to write articles?
It's not very difficult for me to stay motivated about strategies that work in my business, but there are days when I just want to lay like broccoli! So I try to motivate myself and my clients by looking at article writing and article marketing in the same way as I do personal care. Brush my teeth, take a shower, write an article. Then continue with the rest of my day! These aren't especially exciting things to do, but we must do them everyday right?