"It takes a lot of resources, tools, and services to run a content driven business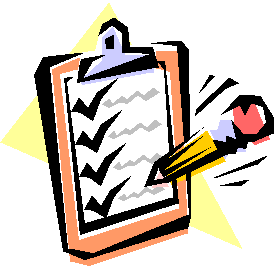 . Over the years, I have spent tons of money trying and testing resources that I "prayed" would help improve my business. Some were great. Some weren't the right fit, but good. Others just stunk! Many of the better resources that I have used, I found through other experienced online business owners. So I thought it was only fitting that I pay it forward and list all the resources that I use in my business with links that let them know that I sent you." –Lisa Angelettie
BOOK WRITING & PUBLISHING
Scrivener
Thanks to Scrivener for Windows and Scrivener for Mac, my writing left the dark ages and came into a period of enlightenment:) I finally ditched Microsoft Word and even my beloved Pages word processing applications for a more sophisticated and highly organized writing application named Scrivener. I'm telling you that this software dramatically improved my writing productivity because of the way it helps you organize and edit your research, writing, notes, etc. Love it! If you're serious about getting your book done then this is the software for you.
Write or Die
This cool little web application helps you get your 1st draft out of you kicking and screaming. With it you can set writing goals which if are not met, the app will punish you using various methods from pop up reminders, to annoying songs, down to literally erasing what you've already written if you don't get writing again! You can set the levels for this, but my recommendation is to allow it to go straight for your jugular and set it at kamikaze mode! If this can't help you stay on task and get your book done, nothing will! Read my article on Write or Die.
Freedom
Here's another cool software application for either Mac or PCs that will eliminate writing distractions by cutting your computer's internet connection off for an amount of time that you specify (up to 4 hours). My recommendation is to start slow with 30-45 minute intervals. Don't worry though, it doesn't do anything to harm your computer or your internet connection — if you MUST get back online before time is up you can do so by simply rebooting your computer.
Amazon
If you're looking to give your book more of a reach and generate a nice stream of residual income, then you are going to want to start publishing your books over in the great "Amazon Ecosystem". Signing up as a KDP publisher (Kindle eBooks) is simple and easy and you can see your first book in the marketplace practically within 24-48 hours. Amazon is the top banana when it comes to digital publishing, so it's a good idea to get started publishing there.
ARTICLE WRITING & PUBLISHING
Submit Your Article
After you've written your wonderful articles, the bigger question is how do you get them out in front of as many people as you can? The answer is using an article submission service that submits your articles to high-profile directories and top tier, well-ranked 3rd party publishers – NOT junkie directories or spammy blogs. This is the ONLY service I recommend for high-quality, effective, multiple article submissions.
Spin Rewriter
I have never recommended an article spinning software program to my clients until now. The reason why this article spinner passes the grade and clearly surpasses all of their predecessors is because it "understands" what you have written in your articles and can use appropriate synonyms to create totally unique & well-written versions of your articles.
HOSTING & DOMAIN NAMES
Hostgator
I have used several web hosts over the years and this is the company that was able to handle all of my sites and their traffic without making me move to a dedicated server. They also have a user friendly admin interface and superior customer service — plus they run on 130% wind power. You gotta love that! I STRONGLY recommend using Hostgator to build your first WordPress blog.
GoDaddy
I've been with GoDaddy for many years. I've had zero issues and superior customer service. If you're wondering, YES you can buy your domain name when you sign up for hosting over on Hostgator, but I talk a bit about why I use one company for hosting and another for registering domain names in this article (http://lisaangelettieblog.com/seo-wordpress-blog/). One good reason to use GoDaddy is you NEVER have to pay full price for a domain name. They are always running a promotion or you can find a coupon code somewhere online. In fact, you can buy a .com name for only $5.99 when you use my link here.
BLOGGING
WordPress 
If you are serious at all about building visibility on the web as a writer, you need a blog. WordPress is the #1 blogging platform, it's free,  and I use it on all of my sites. It's very user friendly. For a free step-by-step tutorial on how to create a SEO friendly WordPress blog in 15 minutes flat, click here.
Thesis WordPress Template
Using Thesis as your WordPress blog template will give you a big advantage in your niche. Your articles will be optimized for the search engines effortlessly! This is the theme that all my sites run on and I have the search engine rankings to prove it's power.
Gravity Forms
I use a zillion wordpress plugins but this is one that I thought deserved placement on this page. It's actually not easy to create a form on a WordPress blog, so this plugin takes the guess work out of it and creates simple or advanced forms very quickly. Think "contact us" or "coaching session" forms.
WordPress Directory
Get your site listed at this directory if you publish a WordPress blog or you are a WordPress consultant, designer, etc. Great backlink to have.
EMAIL & NEWSLETTER PUBLISHING
Aweber
There are a few power players in the ezine/autoresponder market. I have used them all. I finally found one that was dependable, upheld industry standards so that your emails actually get delivered, and have a lot of functionality – this is Aweber. Most of the pros use this email solution and they are still very affordable, so I highly recommend them. Lists that allow you to join for free are nice at the beginning but once you start building your list their rates skyrocket, so I would avoid these types of list services. One word of advice: make your decision and then commit to it because moving your email list from one provider to another is a nightmare because of CAN-SPAM laws! You will lose lots of subscribers. (Just go with Aweber:) Read my tutorial on starting your own online newsletter that readers love!
TRAFFIC BUILDING
Blog Engage
This one blog community really changed my approach on how I build traffic to my sites. It's essential to build relationships with other like minded writers, bloggers, entrepreneurs, etc. who will spread the word about your content & vice versa. Members (including the wonderful owner) here will tweet, like, share, G+ and comment on your articles which directly impacts the traffic to your site. I highlighted them in an article I wrote on traffic generation over on Problogger.
JustRetweet
I use this service to help promote my articles via Twitter, Facebook and Google+. Users earn credits for promoting each other's content via social networks. I see an increased amount of traffic to my site, an increase in Twitter followers, and a raise in my Klout score from using this service.
PAYMENTS & SHOPPING CARTS
WP eStore Plugin
This is a simple WordPress plugin that you can use to sell digital content from your website securely. Integrate it with PayPal and you can sell all your ebooks (and any other digital content you may have) directly from your site, secure from theft, and keep ALL of the profits. No sharing with Amazon:) This is the plugin I use on several of my sites including this one.
E-Junkie
If you rather not use a plugin or aren't on WP, this low-cost shopping cart solution is one of the best for securely purchasing and delivering digital products like ebooks. You can try it out for free and after the trial period, it's only $5 bucks a month. Plus there is a built in affiliate program for people to promote your products.
ClickBank
I really like the #1 industry leader Clickbank as a digital product and 3rd party payment solution, but I love them for their huge affiliate marketplace. I get sales everyday from people who promote my products through Clickbank and they handle all the affiliate pay outs. I don't have to "think" about any of that which is nice. I use Clickbank for a lot of my niche products.
PayPal
You can use Paypal to process major credit cards for payments made to you for products and services. I use them in conjunction with my shopping cart system because it is a trusted brand and many people have Paypal accounts these days. You could use it as your sole payment solution or as a payment alternative.
KEYWORD RESEARCH
LongTailPro
I'm really loving this new keyword tool that is lightening fast and is key to me finding longer keyword phrases a.k.a. longtail  that will bring my sites traffic on a daily basis over the long haul. It's these long keywords that will end up sending the most traffic to your site vs. your "main" or "dream" keywords. I highly recommend it. (*Included In Report: The 4 (Dirt Cheap) Tools I Use To Write & Sell All My Books)
Market Samurai
It's very important to get your keywords "right" when creating content that people can find and want to view. Market Samurai is the #1 tool on the web for getting it done. All the pros use it, it's affordable, and worth every penny. I use it before I create any piece of content.
Google Adwords Tool
While this is a tool to help you select keywords for your Adwords campaigns, you can also use it to find new keywords and to check the popularity and the ad competition for keywords for your content as well.
SEMRush
Another fantastic keyword research tool, with even more information and analytics to compare and select the perfect keywords.
IMAGES & LOGOS
iStockphoto.com
If you want to create a logo for yourself or just need some nice photos for some of your blog articles or information products, this is my absolutely favorite site for finding photos. *Tip – For most web content you only need to download the smallest version of the images on stock photo sites. For book covers you will need the largest size per Amazon's etc. new requirements.
Flickr Creative Commons
You can get free images for your website here, but be sure to read the terms of use that go along with each individual image you choose.
SOCIAL MEDIA
TweetAdder
Want to get more Twitter followers in your niche, unfollow folks who aren't following you back, auto-send Twitter messages, and auto-retweet followers? This affordable software just may be what you are looking for! It's the only social media tool that I use everyday. Check out my video tutorial on how I set up Automatic Retweets using Tweetadder.
AFFILIATE MARKETING
ShareASale
Start earning money for your website or for promoting other people's websites and products, using the industry leader in affiliate marketing management– shareasale.com.
PASSWORD MANAGEMENT
Dashlane
Password Management is important enough to get it's own section in my resources rolodex. The reason is why is that hackers are alive and well online and they aren't necessarily looking to make a "big" score. They just want to crack into your computer and steal your credit cards numbers to buy something dumb or to cause havoc on your social media profiles just for fun. Plus – who can remember all those darn passwords anyway? That's why I love Dashlane. It makes password generation and management simple and safe. Best of all it's FREE yet a fantastic product.
LINK BUILDING
Directory Maximizer
I have an entire backlinking strategy that I use for my sites and part of the system is to obtain backlinks from relevant directories. This service will help you do it semi-automatically so that you can submit to relevant directories with good ranking that will give you an optimal backlink to your site – raising your relevance in the search engines.
Qondio
This site is great for building backlinks. Write content on any topic and link it back to any website you own.
OUTSOURCING
Elance
Find someone on this site to do just about anything you need done. I hired someone from here to help me develop my first WordPress plugin.
Odesk
Another great outsource website for freelancers, IT companies, programmers and web designers from abroad.
99designs.com
You can go do 99designs looking to post pretty much any sort of design job you want and then choose your favorite design from hundreds of designs submitted. It's like a virtual contest for the winning job. I love it because you get a variety of designs to choose from instead of depending on only one designer to really "get" what it is you want.
Fiverr
You can outsource a lot of things on Fiverr for only $5 bucks a pop. This is where I went to get my cool new avatar done for five bucks! Unbelievable.
MEMBERSHIP SITE
Digital Access Pass
I tried several of the big membership site platforms and ended up going Digital Access Pass because it was powerful at an affordable price point. PLUS it was created FOR WordPress – so integration was easy. If you own a WordPress blog and you want to limit some or all access of your content to members only – then this is the membership platform for you.
GUEST BLOGGING
WordPress Guest Post
Running out of article ideas? It may be easier to have readers and fans of your site generate content for you! Accept your own guest posts easily without having the writers logging into your WordPress blog as a guest (I don't like that!) Download this WordPress plugin for free: http://WordpressGuestPost.com
Disclaimer: Please note that some of the links are affiliate links and I will earn a small commission if you purchase through those links. These are all things that I have used in my own business and am recommending because I love the product/service and trust the companies, not because of the commissions that I may earn from you using these products. Although if you do order from one of my links, thank you, and know that a portion of the proceeds goes towards my favorite cause autism awareness and towards an extra cup of Cafe Mocha from Starbucks:)

The following two tabs change content below.
I make a living writing, ePublishing, and marketing books and teaching others how to do the same. I have one mission: To turn you into the best writer that you can be while enjoying every minute of it!
Latest posts by Lisa Angelettie (see all)