Give Me 90 Days And I Will Deliver The Breakthroughs You Need To FINALLY Get More Of Your Ideal Clients, Increase Your Visibility In Your Niche, And Generate REAL Income In Your Business!
This mentorship program is for entrepreneurs who are ready for BIG breakthroughs in their business. It will be 90 days of intense breakthroughs, consistent implementation, and unprecedented accountability. If you are struggling to generate the type of consistent income in your business that you know that you're worth, then this program is especially for you. With Lisa as your personal mentor, she will give your business a complete makeover designed for maximum visibility, increased credibility, more clients, and the ultimate set up for success.
In The Next 90 Days Lisa Will Mentor You On:
Getting Crystal Clear On What TRANSFORMATION you offer your clients
Learning How To Communicate Your Message Effectively To Your Ideal Clients
Where To Find Your Ideal Clients In Large Numbers
How To Attract Lucrative Clients That Will Pay You What You Are Worth
Creating High Value Content That Will PULL Your Ideal Clients To You Effortlessly
How To Create Valuable Content On A Consistent Basis – End Writers Block!
Where To Publish Content For Maximum Visibility & Credibility
Creating Programs and/or Products That Reflect Your Knowledge & Can Serve Your Clients
Pricing your programs and products to ensure that you ask for what you deserve
Getting Comfortable With Being The CEO Of Your Business – Stepping Into Your Spotlight!
Finding Your Unique Voice That Will Be Reflected In All Of Your Marketing Content
Identifying Your Content Archetype In Order To Produce Content That Your Ideal Clients Will LOVE
Making The Mindset Shifts Necessary To Take Your Business To Six Figures And Beyond
Let's Cover What's Included In Your Content Rich Business Breakthrough Program:
One live, full VIP day – a virtual intensive with Lisa – we will kick off the Content Rich Business Breakthrough Program with this full VIP day. As we work through my 7 Content Rich™ Marketing Steps you will be pulled and stretched to think and ACT in ways that you probably haven't before. This is how you will make the major breakthroughs that will completely change your business and fill it with clients you LOVE.  This is an active day of learning and mentoring (not just listening to me talk!), so you will leave this day armed with a new business blueprint design – as well as how you will implement it – over the next 90 days.
Six – 45 minute coaching calls – these sessions focus on giving you the information and the action steps required to move forward in your business. You'll set goals, rid yourself of limiting beliefs, movelearning, action, goal achievement, overcoming challenges, accountability, and measuring results.
Weekly Accountability Emails – these emails will be delivered to you via email to keep you on track and motivated to reach your goals.
Completion session – at the end of the program, we will meet again to energetically end your time with me and to discuss what your next steps should be, including making sure that there is a future accountability structure in place.
BONUS!
Business Breakthrough Binder – this binder will help you file and track your progress and success. It has space for notes, action steps and A-HA moments.
*IMPORTANT*
The Content Rich Business Breakthrough Program is not right for everyone.  I am looking to mentor entrepreneurs who are serious and committed about stepping out of their comfort zones and taking decisive action.   If this is you, schedule a complimentary 30-minute strategy session with Lisa TODAY to see if this Content Rich! program is for you.
To ask questions and enroll in the 90 Day Content Rich Business Breakthrough Program, you must first schedule a Business Breakthrough Session with me.
I look forward to working with you this year!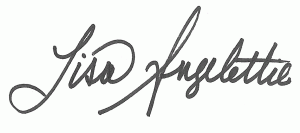 The following two tabs change content below.
I make a living writing, ePublishing, and marketing books and teaching others how to do the same. I have one mission: To turn you into the best writer that you can be while enjoying every minute of it!
Latest posts by Lisa Angelettie (see all)