Thought this was an interesting piece for indie writers and publishers. Google Play had to close their Publisher program because there were so many book pirates on there uploading other author's books and selling them at a fraction of the cost. Evidently it was rampant in Google Play. Check out the article from GoodeReader.com.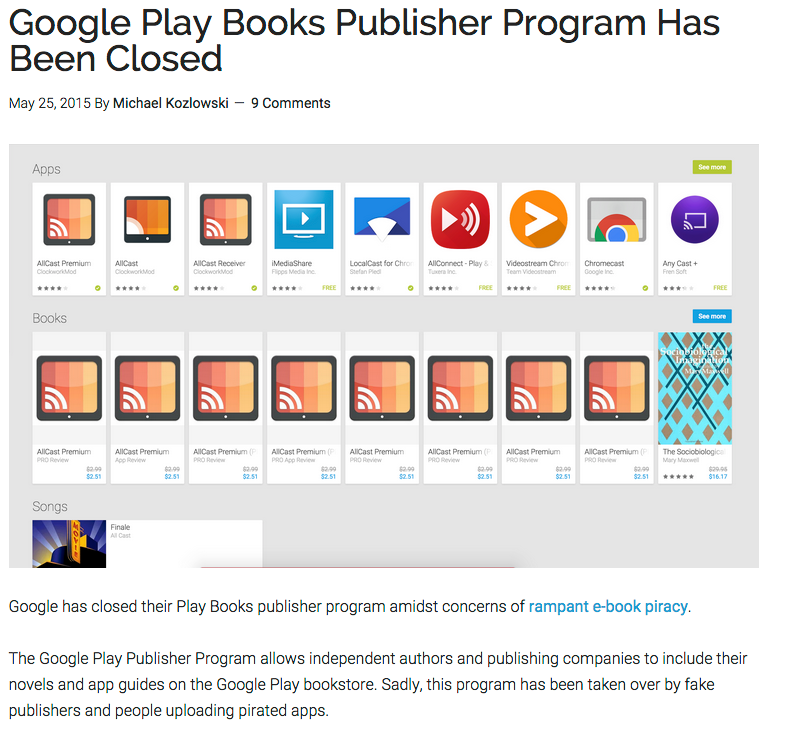 READ THE REST OF THE ARTICLE HERE
The following two tabs change content below.
I make a living writing, ePublishing, and marketing books and teaching others how to do the same. I have one mission: To turn you into the best writer that you can be while enjoying every minute of it!
Latest posts by Lisa Angelettie (see all)