Marketing Articles To Help You Achieve 6-Figures & Beyond!

My Article Writing Experience
I have a pretty interesting writing history. I received my bachelor's degree in journalism in 1991 and have been writing in some capacity for money ever since. I have written professionally  for publications such as The New York Times, Gannet News Service, Publisher's Weekly, Travel Agent Magazine, Bellaonline.com, GirlShrink.com, The AskGirlShrink Advice Column, and Examiner.com.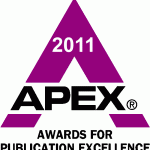 Articles I Write Now
I tend to write really my "best" stuff right on this website, because I have learned through experience that you should save your best material for your own site in order to grow traffic, relevance in the search engines, and of course authority in your niche. I have arranged my articles in general categories as well as with keyword tags so that you can find the information you are looking for quickly. That's why this is an award-winning site for content:)
6-Figure Marketing Tips Articles
Make sure to subscribe to my marketing articles written especially for solo entrepreneurs which I publish on a weekly basis. I write how-to, strategy-based, or advice-related articles on article marketing, information marketing, blogging, social marketing, SEO, and other small business building topics. GET STARTED BELOW…
My Article Marketing Story
I use article marketing as one of my core 6-figure marketing strategies. I think that this article marketing case study featuring me on EzineArticles.com really explains how I got started in article marketing, why I stay with it, my stats, and my advice for new writers.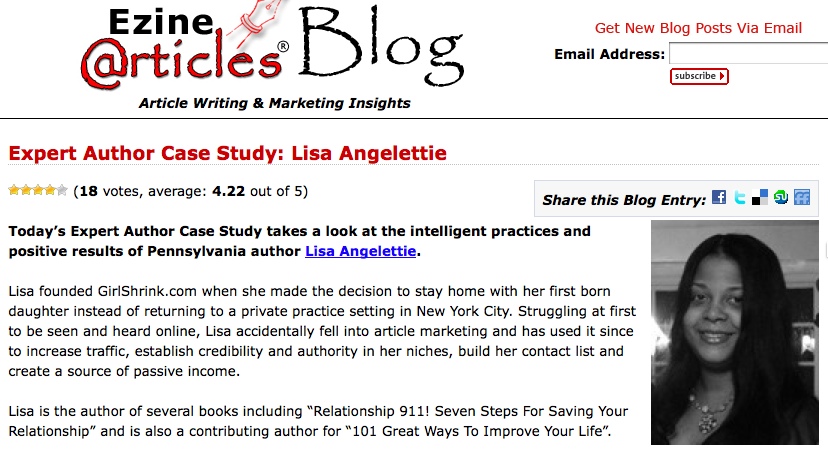 The following two tabs change content below.
I make a living writing, ePublishing, and marketing books and teaching others how to do the same. I have one mission: To turn you into the best writer that you can be while enjoying every minute of it!
Latest posts by Lisa Angelettie (see all)