Email Request Confirmed
YOUR REQUEST HAS BEEN CONFIRMED
Thank you for subscribing to my newsletter, you should receive a welcome email including a link to your free copy of my book.
Sometimes there can be delays up to several hours depending on whether email is making it through. Please wait a few hours for the message to arrive before contacting me.
If you believe there was a problem, please try again or contact me.

Warning: Please be sure to "whitelist" or "safelist" my email address –ezine@LisaAngelettieBlog.com – or your email system might delete my emails as spam before you see them.
Thanks and I'll be in touch with you soon.
Cheers!
-Lisa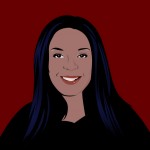 P.S. If you're interested in starting your own newsletter just like this one,
please read my Beginner's Guide To Creating An Online Newsletter (Step By Step). 
The following two tabs change content below.
I make a living writing, ePublishing, and marketing books and teaching others how to do the same. I have one mission: To turn you into the best writer that you can be while enjoying every minute of it!
Latest posts by Lisa Angelettie (see all)