THANK YOU
…For Joining Lisa Angelettie's Community!
The info that you requested is on it's way to your email inbox
as promised. In the meantime, here's what you can do now:

 Like Me On Facebook

Subscribe To My New YouTube Channel & View My Latest Training: "The Essential Content Marketing Guide For Entrepreneurs In 2013"

Open the email I just sent you with "Please Confirm Your Subscription" in the subject line and Click on the confirmation link to get instant access to the information & goodies you requested.
I look forward to working with you!
Lisa Angelettie
@LisaAngelettie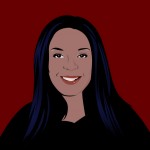 The following two tabs change content below.
I make a living writing, ePublishing, and marketing books and teaching others how to do the same. I have one mission: To turn you into the best writer that you can be while enjoying every minute of it!
Latest posts by Lisa Angelettie (see all)