Hi Twitter Pals
Thank you for clicking over from Twitter!
@LisaAngelettie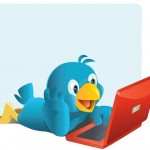 I created this page so you can find out more about who I am, what I do, and how we can keep in touch. Before you start exploring my site, take a few minutes to check out this page and some of the resources I'm happy to share with you.
My Work:
I'm known as a Content Rich Marketing Strategist. I specialize in helping solo entrepreneurs create and leverage marketable content. Using my Content Rich Marketing System™, I show entrepreneurs how to book more clients, build instant credibility, and generate more cash flow in their businesses in record time.
I also coach and mentor solo entrepreneurs on how to turn their expertise and what they love to do into streams of passive income such as CDs, workbooks and programs, and how to leverage that content into high end training and coaching programs…plus so much more on marketing and mindset!
Resources:
I share most of my best tips and resources on my blog, as well as host teleseminars and trainings.
To learn more about working directly with me, please schedule a 15 minute virtual cocktail session with me. I'd love to learn more about your business.
Discover How To Attract All The Clients You Need With Content at http://ContentRichMarketing.com
Want more tools and systems to help you step into the spotlight and generate more income? Find out more at http://LisaAngelettieBlog.com/products
Where Else Can You Find Me?
I'd love us to connect on other social networking sites. Click the links below to check out my Facebook or LinkedIn profile.
http://LisaLovesFacebook.com    |      http://LinkedIn.com/in/LisaAngelettie
Personal Tidbits…
In addition to being a small business and content marketing coach, I really do have other interests:) I am married to my best friend and college sweetheart Deric. He is a music producer, a Pittsburgh Steelers Fan, and a fantastic husband and dad. I have 3 girls (who I talk about quite a bit in my writing) Autumn, Ali and Ava. I adore them! They are my big WHY. Why I do what I do. I want to set an example for them that they can create the type of life they want on their own terms doing what they love. I think I'm doing a pretty good job so far:)
I have always had a passion for fiction (I once thought I would be a fiction author for a living:), and over the last five years have indulged in a LOT of supernatural fiction. I love dogs and am raising two cafe colored labradoodles (Coffee and Coco). I love music. Anyone who knows me will tell you I was a ballad singer in my past life! I was a Gleek (in the choir) all through school and I  am constantly singing to my girls. I also make them sing back to me! It's also probably why I'm married to a music producer:) My absolute favorite singers/groups are Stevie Wonder, Led Zeppelin, Chaka Khan, Bob Marley.
I absolutely LOVE my business and there's nothing better than getting emails from clients telling me that they attracted 5 new clients in 30 days or landed a media interview because of their content. Doesn't that sound sweeeet!?
I truly look forward to working with you this year!
Much Success,
Lisa
The following two tabs change content below.
I make a living writing, ePublishing, and marketing books and teaching others how to do the same. I have one mission: To turn you into the best writer that you can be while enjoying every minute of it!
Latest posts by Lisa Angelettie (see all)