Welcome coaches! My name is Lisa Angelettie and I am a writing and article marketing coach. As you grow your practice, with Wendy Y Bailey's guidance, you will find that establishing group coaching will not only be rewarding, but lucrative! So make sure you dig into my friend and mentor's (Wendy's) book and learn how to build your coaching groups the right way!
As an added bonus for making a really smart investment in Group Coaching Mastery, I am offering you a copy of my special report written specifically for coaches which compliments the book's material. In my report, "How To Build Content That Attracts Clients" I explain in great detail
* Why all coaches should write articles
* How to leverage articles and put them to work for you
* How to repurpose articles into bonuses for clients
* Several ways to get started writing articles FAST!
So without further ado, go grab your copy of my special report and fill your coaching groups by attracting new clients with great content! Just click the link below.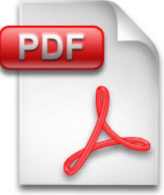 The following two tabs change content below.
I make a living writing, ePublishing, and marketing books and teaching others how to do the same. I have one mission: To turn you into the best writer that you can be while enjoying every minute of it!
Latest posts by Lisa Angelettie (see all)