It's IAWBO's birthday but YOU get the gifts! We're so excited you've decided to celebrate with us!
My gift to you is an exclusive copy of my new special report — Duplicate Content Exposed. In it, you'll learn how to avoid the dreaded Google duplicate content penalty.
Go ahead and claim your PDF copy of Duplicate Content Exposed. No opt-in required.
Download Duplicate Content Exposed
I'm truly committed to supporting your success. Here is another gift, not available for free any where else, that will further support your success:
Did you know that you could spend a lot of time and energy submitting your articles to ho-hum article directories and never see any new traffic to your site, much less qualified traffic? That's why a major article marketing 2.0 strategy is to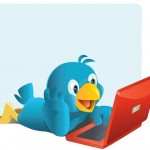 place your content in front of the traffic – not chasing behind it. Better yet, you can do this on autopilot – especially with social media giant Twitter!
Learn this and more when you download an exclusive FREE copy of my new special PDF report:
EASY ARTICLE TWITTERS.
Gain instant access by entering your first name and primary email address below:
Will you help us reach more women like you? As a How 2010 Ambassador you will earn $74.25 for every MEGA purchase you refer AND you could qualify to win some really cool and valuable prizes. Click here to become an Ambassador now and watch your email inbox for instructions.
Before you go I have to ask…
Did you see the MEGA Online Success Package? In case you missed it – its like winning the info-product lottery. 30 in-demand info products that will help you achieve more online in record time. http://www.iawbo.com/ty-mega
The following two tabs change content below.
I make a living writing, ePublishing, and marketing books and teaching others how to do the same. I have one mission: To turn you into the best writer that you can be while enjoying every minute of it!
Latest posts by Lisa Angelettie (see all)