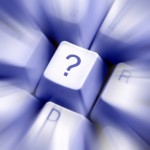 Q: I was wondering if I need to submit my new articles to Google if I want them to show up in the search engines?
A: No. There is no particular method of submitting your individual articles to Google. What you need to do instead is make sure that you are submitting and/or publishing your articles to high-quality, high-traffic, and info-rich, websites which are already being visited or spidered by Google.
When the search engine 'spiders' come to visit those sites, they will crawl the site and see your articles. That is when they will be naturally added to the search engine results. This is the method that works and that Google likes – finding your articles naturally through crawling the website it is published on.
The following two tabs change content below.
I make a living writing, ePublishing, and marketing books and teaching others how to do the same. I have one mission: To turn you into the best writer that you can be while enjoying every minute of it!
Latest posts by Lisa Angelettie (see all)