Ezine Articles Revamps Writing Guidelines
One of the article directories that I always promote here on my site is EzineArticles and that is primarily for the fact that is truly the most human reviewed directory out there — which I love because there is a level of quality on the site that is not found anywhere else — BUT that also leads to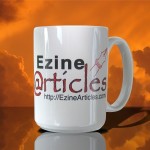 problems for many new article marketers — Their articles get kicked back.
If you've ever had an article or are worried about article submission to EzineArticles, then I think you'll be glad to know that they've revised their old writer's  guidelines. They haven't changed much, BUT they have rewritten them to further explain what you should and should not include in  your articles to ensure that they are approved in a speedy manner.
Here's the new Editorial Guidelines breakdown:
Content Qualifications – As an introduction to the Editorial Guidelines, the Content Qualifications sections discusses how to keep your articles unique and informative, which in turn builds your credibility and a loyal audience.
Article Content – This section provides all the do's and don'ts while writing the content of your articles.
Author Name – Your author name is an essential extension of your brand. These guidelines will help you in branding as well as choosing pen names and managing ghostwriters.
Format – Providing do's and don'ts of article titles, optimizing your article body, how to use keywords naturally, tips for your resource box, as well as link strategies, the Format guidelines ensure you don't let one bit of your article go to waste.