What To Do About Your Off-Topic Article Marketing Traffic
There are some entrepreneurs out there who believe that article marketing doesn't work (at least for them) because there is a chance of receiving off-topic traffic to your site. This is a topic that I've meant to write about for a while, it was in my "draft" section for months, but thought it was really important to write about today because of a look I took at my statistics recently.
Okay, So What Is Off-Topic Article Marketing Traffic?
Imagine that you own a cake business. You make custom decorated cakes and you send them all over the country.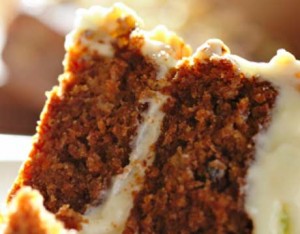 People love your cakes. I can taste the carrot cake now:) Now while you have built this cake business, you have learned some great things along the way about running a business that you'd like to write about and share.
You signed up for Articology or worked with me privately and so you already know how to write a keyword rich article title. You know how to sprinkle your major keyword term through your article naturally and you know how to write an irresistible resource box. So needless to say, people find your cake business tip articles easily via the major search engines.
You check your stats and notice that your traffic has steadily increased and one of the major traffic sources is the referral traffic coming from the articles that you've written on building and marketing your cake business.
The people visiting your site because of the articles you've written on the cake "business" are off-topic article marketing traffic sources. They are NOT visiting your site to view cakes, to order cakes, etc. They liked your business tips and wanted to read more –  period.
Now some would argue that this result is a major waste of time, but I strongly disagree and this is why…
1. While not all traffic is created equal, ANY traffic to your website is better than none at all. People interested in reading how to build a cake business may be so curious about your success that they order a few cakes just to test out the competition. Hey – a sale is a sale. By a fan or a competitor. They both pay.
Any traffic visit gives you a fair chance to convert. Some visitors are easier to convert then others – especially when they are "on topic" but I say an opportunity is an opportunity. Take it and make the best of it.
2. I think that including some off-topic articles in your arsenal gives you a depth as a business owner and as a person that your prospects are interested in. Just the fact that you've written articles about how you built your cake business, you have now planted the seed in my head that you are a successful entrepreneur with a passion for cake baking. I'm now all that more interested in whatever it is you have to to offer. Hey, your articles may have just catapulted you in a new stream of income "consulting".
3. The traffic that I get to my website that would be considered somewhat "off topic" are articles that I purposely wrote because I knew I had some great tips to share about the topic. Now I get a lot of traffic from those articles and some would argue that this only increases my site's bounce rate because people read that article, don't see anything else on that topic from me, and then move on and leave the site.
I'm not denying that those articles convert differently then say my article marketing 101 articles, but the key to maximize traffic is to either :
A. Add a call to action to a related offer you may have and help explain the connection between the two topics.
B. Suggest more articles that are indirectly related to the topic you've written about to keep these visitors reading your content.
C. Or at least monetize the article with Adsense, Chikita, Amazon, Clickbank, etc.
Off topic articles in the directories or on your blog do not have to be the kiss of death. At the end of the day it's more important that you are writing PASSIONATELY – and if it happens to be about motherhood or your mother-in-law that day, so be it.
Also, let's not forget that to get better at writing, you must practice. Off topic articles are simply a great vehicle for this.
So tell me, what do you think? What's your opinion on off-topic articles and article marketing? I'd love to hear 'em in the comment section below.
The following two tabs change content below.
I make a living writing, ePublishing, and marketing books and teaching others how to do the same. I have one mission: To turn you into the best writer that you can be while enjoying every minute of it!
Latest posts by Lisa Angelettie (see all)