Learn From The Blunders Of Big Companies Like Nivea®
I have the hands of a great grandmother from years of neglect, so I thought that perhaps this year I'd start taking a little better care of them:) One of the solutions for that was to always be prepared with some sort of hand cream in my purse and at my desk (where I spend much of my time:) So I purchased a travel tin of Nivea hand creme probably about two months ago to keep at my desk. The tin lasts a pretty long time and today I noticed that they were running a promotion which was printed inside of the lid.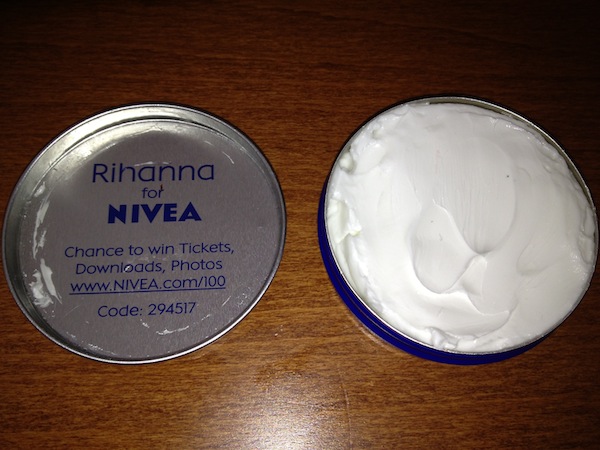 The promotion looks like a contest to win tickets to see singer Rihanna. I know that Rihanna is still on tour, so I thought there was a chance that the promotion was still running although I bought the creme over at least eight weeks ago. There's a page url and a code for entering the contest but when you go to the page there is a dreaded "Error" page. Ugh!!!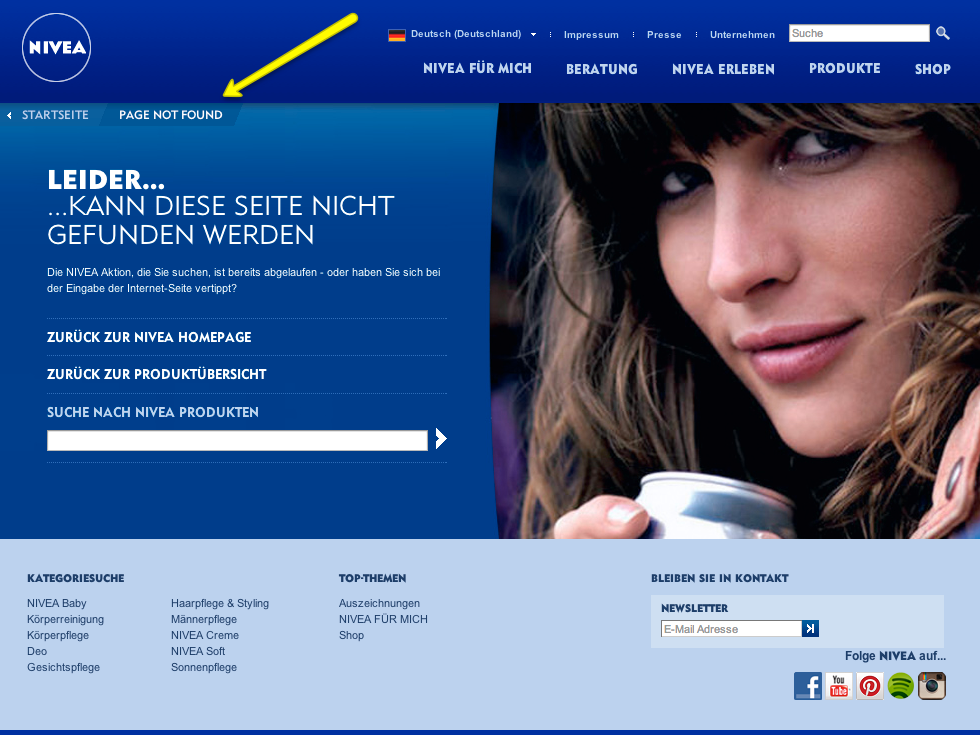 This is because they deleted the page on their website, probably when the promotion was over. This is a HUGE mistake primarily because the goal of any business owner should be to keep the visitor on your site and once Google/Bing indexes your page there's always a chance that it can be found organically through a search much less through any offline promotions that you may be running.
Let's repeat that. The goal of any business owner with a website is to…
Keep the visitor on your site
Coming to an error page written in German from a company that distributes in Connecticut and which I purchased in Pennsylvania is not good business. Honestly it turned me off. So what could they have done differently? A few things. And they can all easily apply to our own businesses.
Change The Copy
1. If you run a promotion on your site which is time sensitive, when it's over you should still KEEP the page up but change the copy on the page. Let visitors know that you were running the promotion but that it's over. Announce the winner on that page. I'm pretty sure there are legalities around just that. Nivea doesn't tell us anything about the promotion or if it even existed because we are sent to a generic error page.
Create A Special Page
2. If you are an entrepreneur who typically runs promotions, perhaps they are weekly or monthly, then it makes sense to create a CONTEST or PROMOTIONS page on your website and the copy for that page changes as your promotion changes. If you want to create separate pages for each promotion for SEO purposes, then you can set up your contest or promotions page and then send folks to various optimized pages for each specific promotion. Either way you choose to do it — all of those pages need to stay up live on your site.
Forward The Page
3. Forward the url of your page to another page that visitors of that promotion may be interested in. I would have appreciated being sent to a page with a $1.00 off coupon!
Forget About It!
4. I rather had been sent to an out of date Rihanna promotion page. You know the pages on your site that you've forgotten about. Where the information is outdated. I rather would have seen an old promotion then an error page. So at the very LEAST – leave the pages on your blog alone. If you don't have the time or the inclination to make the changes yet to the page, then just leave it there, do NOT delete.
Outsource It
5. Sounds a little too tedious? Hire a virtual assistant to do this for you. That'll work too:)
The following two tabs change content below.
I make a living writing, ePublishing, and marketing books and teaching others how to do the same. I have one mission: To turn you into the best writer that you can be while enjoying every minute of it!
Latest posts by Lisa Angelettie (see all)