WordPress Thesis Skins – All New!
I'm very excited to say that slowly but surely there is movement in the WordPress Thesis Skin community. As you know, I love using Thesis as the framework for all my highly-optimized websites. The SEO features kick butt! My rankings definitely improved when I moved to this theme. So I use it for myself and my clients. The only problem is that while Thesis is highly customizable, I don't want to do the customizing! And neither did anyone else. That's why so many people's WordPress Thesis sites look the same and honestly kind of boring.
While I have made a few tweaks to my own sites, which I'm perfectly happy with, I know that what the world needs now is a lot more Thesis customization done for us:)  That's why when a new Thesis skin is created, I try to post them to my site so that you have the opportunity to use them.
These latest WordPress Thesis Skins that have been released are not free, but they are excellent premium skins. Well worth the money, especially considering what it would cost to pay someone to create a customized WordPress Thesis site. They can all be found over at the ThesisThemes site. (I am not an affiliate of these skins, this is simply a good faith referral.)
Business – WordPress Thesis Skin
Magazine – WordPress Thesis Skin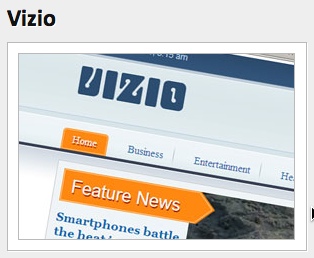 Feedpop – WordPress Thesis Skin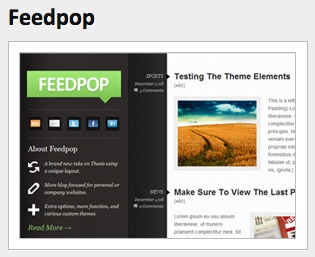 Thesify Social – WordPress Thesis Skin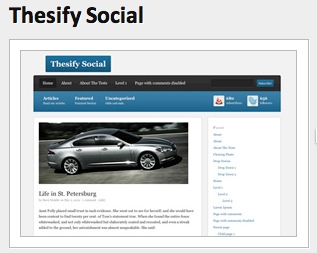 Thesify Business – WordPress Thesis Skin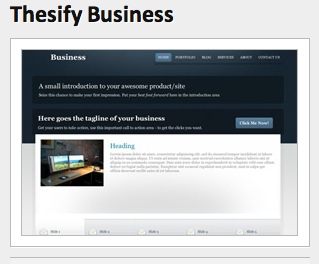 *For other Thesis skins, you can check out my comprehensive list of WordPress Thesis Skins