When I work with clients, some of our sessions are a lot more instructive when I can show them exactly what I'm trying to teach, and I can do this pretty effectively with screen sharing. This is also great when a client is "stuck" and it's just easier to show them rather than talk them through the "fix".
Screen Sharing On A Mac
Now in the past I only did this with clients who were on a Mac and iChat because it was all I knew how to do and it was easy. (Everything is easy on a Mac!) Of course as my practice grows, I have to accommodate everyone and soon discovered screen sharing sites for use with my PC clients (which is most of you!). Unfortunately many of the major screen sharing sites like GoToMeeting or Webex cost money, and before I pay a premium, I always try a to find a zero cost resource first. And you won't be disappointed with these zero cost screen sharing resources, because they deliver. Click on the pics to go to each site and start sharing…
#1 – AnyMeeting
I like to use AnyMeeting for small webinars and screen sharing with private clients or a small group of clients. This is my favorite free screen sharing resource so far. You can create your event, send an email with event details to participants, and hold your event without any glitches. No software downloads are necessary which is nice too.

#2 – Skype
I selected Skype as the second screen sharing site because a LOT of people already have Skype. So you are familiar with the software and comfortable with it. It's pretty easy to navigate and the only limitations may be that you can only share with one person for free and that there is obviously the Skype software to download. You are always taking a chance with software downloads, that your clients do not have the software and have no interesting in downloading it just for your screen sharing session.

#3 – Join Me
I'm going to be honest and admit that I didn't really "get" Join.Me at first. It's got this super cool, simple, and clean home page, but I wasn't sure what to do. So the first thing you should do if you are holding the screen sharing session (which most of you are) as the coach or consultant is to download the software. Another download but it's super simple for you and the client to use. With the free version you'll get internet calling, screen sharing, share control, chat, send files.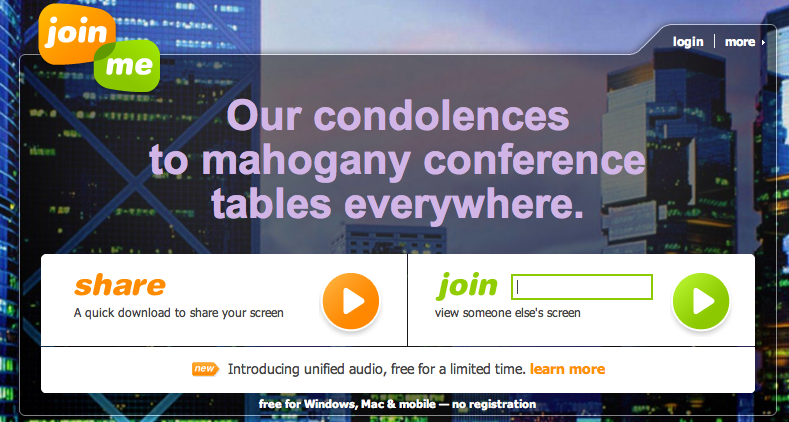 #4 – LiveLOOK
Here's another great screen sharing choice if you don't want to download any software. The way it works is that you will give your guest a name and access code to ssee the screen that you are sharing with them. Works with Mac, Linux, and Windows.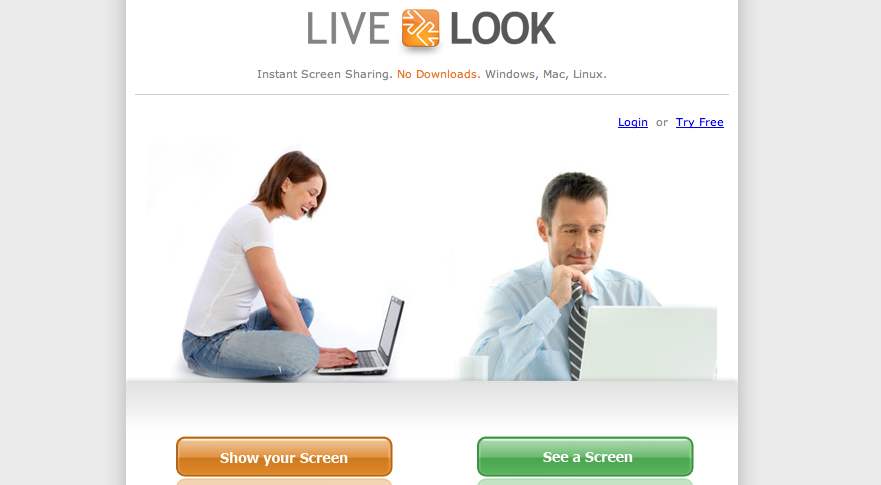 #5 – ShowMyPc
Don't let the title of this site throw you off Mac users, this screen sharing tool works for Windows, Mac and Linux. Many clients use this site for the remote pc capability as well as screen sharing. Cool for techies.

*Just A Note
DimDim used to be a screen sharing tool but was recently acquired by Salesforce and only current members can use the screen sharing and meeting tools. It is not open to new users.

The following two tabs change content below.
I make a living writing, ePublishing, and marketing books and teaching others how to do the same. I have one mission: To turn you into the best writer that you can be while enjoying every minute of it!
Latest posts by Lisa Angelettie (see all)