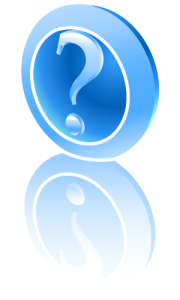 Q: I want to start an online business, and I know that I will write articles to promote that business – but how do I choose the right niche? I don't want to spend months or worse thousands of dollars trying to figure it out.
A: You are not alone. Most beginners and some intermediate marketers on the web want to make sure that they have chosen the right a.k.a. profitable niche. No one wants to spend years and dollars on an unprofitable niche. So let me give you a few tips…
1. If you can solve a problem for someone, you have a profitable niche. People will spend money to solve their pain.
2. If there is strong competition in your niche, you probably have a profitable niche because others are making money at it.
3. If there are magazines, newsletters, organizations or associations dedicated to your niche – they you have a profitable one.
4. If your business is based around some sort of specialized expertise that you have, and you have credentials such as a college degree or certification, then you probably have chosen  a profitable niche.
5. If there are infomercials on products in your niche, then you have chosen a good one.
6. If you do some major keyword research and find that your keywords have strong pay per click competition, then you probably have chosen a profitable niche.
Finally, think about the niche you are drawn to or the one that you have chosen. Sit down to the computer or simply use a pad of paper and pen and write/type the numbers 1 thru 6.
Next to #1 – write the major problem that people in your niche face. One that you can solve for them, because that is how you will profit in this niche. By solving others pain.
Next to #2 thru #6 – write five article ideas you can come up with to educate your marketplace on how to solve that problem.
If you can easily do this exercise, then you most assuredly have a profitable niche. One that you can begin to build loads of article content around, build traffic, and finally sell to.
The following two tabs change content below.
I make a living writing, ePublishing, and marketing books and teaching others how to do the same. I have one mission: To turn you into the best writer that you can be while enjoying every minute of it!
Latest posts by Lisa Angelettie (see all)