How To Resize Your Images Quickly With Shrink O'Matic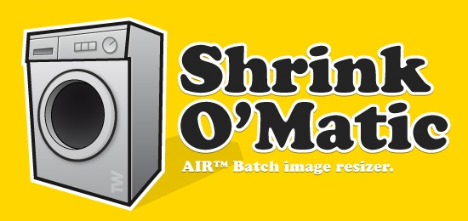 Shrink O'Matic is an AIR application (love those!) to easily (batch) resize (shrink) images. It handles JPGs, GIFs and PNGs. Simply drag and drop images and they'll be resized as you wish!
Now I don't know about you, but I typically use Photoshop to edit all of my images. Now don't get me wrong, I love the ole' slow-@##! application, but sometimes I just don't have the patience. I just want to resize my images to fit my blog articles and be done with it. And then I found Shrink O'Matic and I must say I am in love:)
Shrink O'Matic's options allow you to choose the output sizes, names and formats. It's fast. It's easy. And it's free.
The following two tabs change content below.
I make a living writing, ePublishing, and marketing books and teaching others how to do the same. I have one mission: To turn you into the best writer that you can be while enjoying every minute of it!
Latest posts by Lisa Angelettie (see all)