November Article Ideas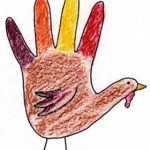 November is not just about Thanksgiving you U.S. writers! There is a lot more going on.
So if you want capitalize on all that November traffic (everyone is online getting ready to shop for the holidays), then here are a few great ideas for you to get started with:
All Month You Can Write About:
Aviation Month
Child Safety and Protection Month
Good Nutrition Month
International Drum Month
Latin American Month
National Adoption Month
National Epilepsy Month
National Model Railroad Month
Peanut Butter Lover's Month
On A Few Special Days You Can Write About:
November 1st
All Saint's Day
National Author's Day
National Family Literacy Day
November 2nd
Cookie Monster's Birthday
Daniel Boone's Birthday
National Deviled Egg Day
November 3rd
Sandwich Day
November 4th
National Candy Day
November 5th
National Donut Day
November 6th
Basketball Day
Daylight Savings Time Ends (First Sunday In November)
November 7th
Magazine Day
November 8th
USA Election Day
November 9th
Parade Day
November 11th
Veteran's Day
November 13th
Mom's and Dad's Day
November 14th
National Clean Out Your Refrigerator Day
November 15th
America Recycles Day
November 16th
Button Day
November 17th
Take A Hike Day
November 22
Stop The Violence Day
November 23
National Cashew Day (my favorite nut:)
November 24
Thanksgiving Day in US
November 26
National Cake Day
November 30
Stay At Home Because You're Well Day (sounds good to me!)
The following two tabs change content below.
I make a living writing, ePublishing, and marketing books and teaching others how to do the same. I have one mission: To turn you into the best writer that you can be while enjoying every minute of it!
Latest posts by Lisa Angelettie (see all)