Effective Online Networking For Shy People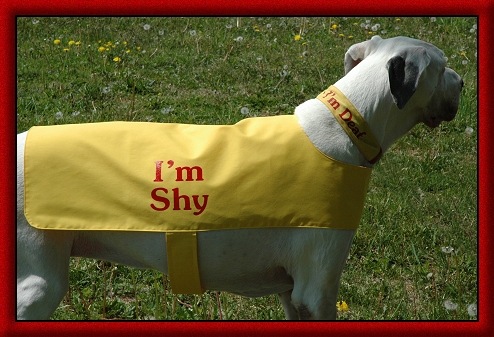 Are you shy? Well me too. I was born an introverted, only-child, with a passion for reading and writing. If that isn't a recipe for a "not so good networker", I don't know what is. While I have always loved entrepreneurship, I have always struggled with networking. Initially in the infancy stages of my business I thought that having an online business would be better for me, because it was easier for me to talk to people via phone, email, chat etc. than it was in person. Wrong!
The reality is that having an online business is isolating. There's only you and maybe a virtual assistant or two. And it turns out that online networking is much more important to succeeding online than I imagined. From building possible joint venture relationships to simply having another business owner to bounce ideas off of – online networking is critical to your success.
Now there have been marketers that have tried the whole joint venture and networking forum or group model — but I didn't find them to work out for me. Too many folks were trying to force joint ventures and relationships, and there wasn't enough natural sharing of information for information's sake.
So if this sounds like where you are in your networking efforts, I have a few ideas of how you can still be an effective networker while honoring your natural born introverted self:)
1. Online Networking Via Email Letters
A well written email letter still works. That's right. It is one of the most direct approaches for online relationships. Get an email address and directly write the person who you want to connect with. Try to avoid trying to sound bigger by referring to your business as "we". Make the letter personal, but be brief and to the point. No one wants to read a really lengthy email from a stranger.
Another essential element to this letter is to make it appealing for the reader, in other words, make sure the recipient gets something out of it. People write me all the time asking for something for free. For most business owners, include me, that's a turn off. If you're writing me, I want to know what we "both" would get out of the relationship – not just you. Same goes for the business owner that you are approaching.
2. Online Networking Via Snail Mail
Let's take the principle of writing our email letter and applying it to paper and pen. Yes, that's right! A good ole' fashioned letter written by hand. I guarantee you that very few online entrepreneurs receive snail mail these days, so your letter is sure to get noticed. And getting noticed is really the first major step.
3. Social Networking
Thank goodness for social networking huh? It was much harder to talk to people, especially power players, before social networking — but things have changed. Now that we are all kind of "equals" on social networks — it's much easier to talk to people and build relationships with people who may promote your next product launch, where you can write your next guest post, or who you can bounce ideas off of. Social networks like Facebook and LinkedIn are great places for this type of slow and steady online networking.
4. Joint Venture Page
Make it easy for people who are interested in you to express it through a simple joint venture contact page. I have one of these at my support suite which visitors periodically use. It's a very passive way of attracting new networking relationships.
5. Live Teleseminar Calls
Are you following marketers who give a lot of live teleseminar calls that encourage live participation at some point in the call? Then you should join these calls at the time of the call (not the recording later). This is a good time for a little laid back and informal interaction with people who clearly have similar business interests and issues as yourself. I've made a lot of contacts this way after the call.
6. Coaching Groups
Are you following any marketers who host small coaching groups? These are typically no bigger than 12 people and are hosted via telephone. This typically isn't a free option, but not only will you learn something, you will have an opportunity to closely get to know like-minded business owners over a period of weeks. I always make at least one long-term connection with someone I've met in this type of intimate and non-threatening setting.
7. Guest Posts
Not only is writing articles for other people's blogs a great backlink for you, a great way to get in front of new traffic, but it is also a fabulous way to build relationships with other bloggers/business owners effortlessly. Once I've written for a website, I feel like the door is pretty open to ask them about other things, and I've never been refused.
So there you have it — my path to effective but passive online networking. Some you may be using already. Other ideas you may not have thought of. Just go out and keep trying. It's hard sometimes for shy people like us — but the key is to consistently do something to meet new people and stay plugged into your marketplace.
Have any other suggestions? Share them in the comment section.
The following two tabs change content below.
I make a living writing, ePublishing, and marketing books and teaching others how to do the same. I have one mission: To turn you into the best writer that you can be while enjoying every minute of it!
Latest posts by Lisa Angelettie (see all)