I recently published a newly revised WordPress Ping list for WordPress bloggers. While this ping list should be added to your WordPress settings, your settings are probably also set to only ping new content. This is to avoid your blog from pinging all the sites on the list when you make changes to your articles. Fix typos. Perhaps update outdated links.
But what about when you make significant updates to your articles. You add additional content based on new information. Or you update your articles with better SEO tweaks such as better titles, better meta information, etc. So the article marketing question of the week is:
Q: Should you ping articles (again) on your blog that you have recently revised?
A: Yes! You need to let all the announcement sites and relevant blogs know that you have updated your articles and that folks should go over and read them again or perhaps read them for the first time. It doesn't make much sense to update your articles if no one knows that you have and then never go on to read them. So you have to shout it out. It's okay. Just as long as you are making this one significant update and not a lot little updates (like typos).
So how do I update my articles without upsetting my WordPress settings?
So here's all you have to do. Make your changes. Update your blog article. Then go to Ping-o-matic and ping your articles. Here's a VERY short video showing you how.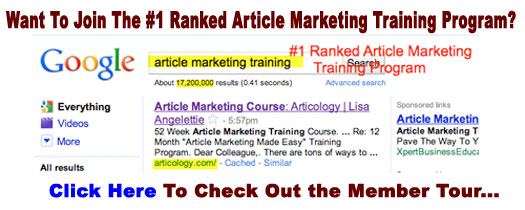 Related Websites
The following two tabs change content below.
I make a living writing, ePublishing, and marketing books and teaching others how to do the same. I have one mission: To turn you into the best writer that you can be while enjoying every minute of it!
Latest posts by Lisa Angelettie (see all)