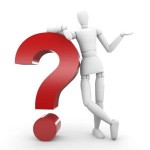 I was cruising around the web doing a bit of research for a project I am working on and decided to read a couple of articles. I noticed that while I read some great content out there, that a lot of folks were wasting the link in their resource boxes. So my question for the day is, what does your article resource box look like?
The resource box or bio box is that little section at the end of your articles where you write a little bit about yourself and are allowed to include a live link or two back to your website, squeeze page, etc. You wouldn't use a resource box on your own site, just on articles that you submit to article directories and other 3rd party websites.
But there is something that a lot of writers and article marketers are doing that could be costing them link juice, take a look at your resource box and make sure…
1. That you do not link to your home page all the time.
There's no crime in linking to your home page, but you should switch it up by linking to pages deeper into your site. If you only have a lot of links to your home page it looks "unnatural" to the search engines and you miss out on what I call your "google love". Search engines love to see varied links as it doesn't quite look so spammy.
2. That you do not use a url address as the linking text.
Example – do not use http://articlemarketingsuccesskit.com. Not unless you are forced to because you have to create a plain text resource box for an article directory. Instead you should use your keywords and link them to your url. Example – Article Marketing Tools is linked to the url I mentioned above.
3. Stop talking about all your wonderful degrees and stuff!
You have about 50-100 words in a resource box to convince someone who has just read your article that they may want to read more about you and your topic somewhere else – preferably on your site! So stop talking about what you've accomplished and spend those precious few words talking about how you can help the reader further. That gets you the click!
The following two tabs change content below.
I make a living writing, ePublishing, and marketing books and teaching others how to do the same. I have one mission: To turn you into the best writer that you can be while enjoying every minute of it!
Latest posts by Lisa Angelettie (see all)