What Is User Generated Content & Do I Need It For My Business?
User generated content is any content on the web (articles, video, audio, images, social media content, reviews, forums) that has been contributed by the users of the website and not the administrators. So for example, in Amazon's (Amazon.com) case, their product reviews are a HUGE part of the user generated content you will find on their website.
If you notice, not only does Amazon ask for you to review products that you've bought from them, but they'd love it if you added a video review and/or your own product images. So why do they do this? Well, it's really simple.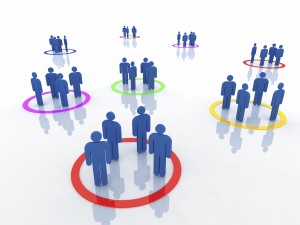 1. User Generated Content Builds Trust
User generated content builds trust between the site owner (in this case Amazon) and potential customers (you). If Amazon and another site are selling a product at the same price point, same delivery charges, but Amazon has 10 reviews on the product and the other site does not — which site are you more likely to purchase the product from? Statistics prove that most people will trust the site with the user reviews more than the site that has nothing.
2. Search Engines Love User Generated Content
Search engines like Google, Yahoo, and Bing all love user generated content. Google even admitted that they now add user generated content (such as social media content) as a factor when weighing the importance and relevance of a website. That's BIG!
3. User Generated Content Makes Your Job Easier!
We can use Amazon as an example again. It's up to Amazon administrators to set up the products and pages, but it's up to users to create reviews, ratings, user lists, wish lists, profile pages and more. And let's face it, it's the reviews and all this other content that really seals the sale. This makes Amazon's job so much easier. We the users make the sale for them!
Okay so we're not Amazon, but let's look at how we can use user generated content in our businesses. Take a look at some of the leaders in your niche. Do they have a lot of comments on their blog, do they permit guest blogging on their site, do they have a strong presence on social media sites like Twitter & Facebook? This is all user generated content and this is an area where solopreneurs have a real chance to shine.
So should you use user generated content in your content marketing plan? Heck yes! Can you do it all — probably, but it's better to pick one thing, run with it, and do it well.
Have more questions about user generated content? Leave 'em below and let's talk!
The following two tabs change content below.
I make a living writing, ePublishing, and marketing books and teaching others how to do the same. I have one mission: To turn you into the best writer that you can be while enjoying every minute of it!
Latest posts by Lisa Angelettie (see all)