This is a guest post by Steve Aedy.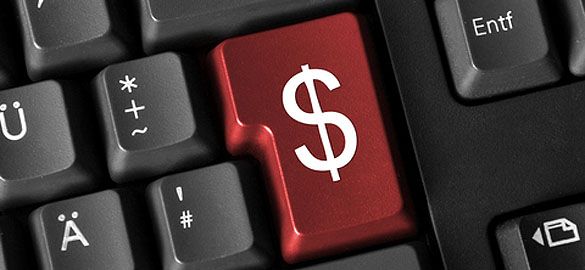 Anyone who has spent time in the business world is familiar with the concept of building brand awareness. As a writer, you have probably never given this idea much thought – but you should.
You – and the writing services you provide – are a brand. And, to be successful, you need to build awareness for what you do.
It may seem strange to market yourself. However, if you think of your writing as a service, it seems less awkward to promote what you do.
As is the case with just about every other task you could imagine, the internet can help. Here are eight ways to market your writing services online and build brand awareness.
1. Create a website.
A lot of times, your website is the first point of contact for prospective clients, agents, magazine editors, publishers and more. They will look at your site before they do anything else.
This shouldn't be surprising. Just like a retail store needs to have an attractive window display to lure clients, you need to have a space for the world to view the services you offer.
You don't need to create anything overly flashy or super elaborate. Simply provide a place were people can learn about what you have done, the services you offer, and how to contact you. If you don't want to worry about the mechanics of the site's design, hire a website designer. Otherwise, there are plenty of online services that will walk you through the armature web design process.
Before you build your website, choose a memorable domain name. Believe it or not, some people do converse offline. For these people, you'll want an address that is easy to bring up in conversation. Consider using your name for the URL. Or, create a name that portrays the services you provide.
2. Add a blog.
Once you have your website up and running, add a blog. Most people dread starting a blog because it is so time consuming. While that is true – blog writing does take time – it is a very effective marketing tool. Plus, you are a writer! Writing a blog should be right up your alley! Additionally, it will be pretty hard to sell yourself to industry people if you aren't actively writing on a regular basis.
Don't let a blog dominate your life. If you have time, write once a week. If you don't, write once a month.
3. Optimize.
Trying to explain search engine optimization is like opening Pandora's Box. This particular article isn't about explaining the ever-evolving world of SEO. Instead, we will simply advise you to do some research. Familiarize yourself with the general idea. Even an amateur website can be optimized with just a few simple steps.
4. Submit to ezines.
Ezines are so much more than a web-based version of a printed publication. They are a great marketing tool for reaching a target audience.
Submit to sites like EzineArticles.com. Your article could get picked up by an ezine from anywhere in the world. All it takes is for someone to see what you've written and express an interest in seeing more.
Additionally, this is a great way to boost your SEO efforts. Link back to your website to increase awareness.
5. Comment on other blogs.
Find top quality blogs in the niche you are interested in. Comment on blog posts. This will draw the attention of other readers who might be interested in hearing more of what you have to say. Including a link in your comment will drive even more traffic to your site.
6. Send InMail messages.
Join LinkedIn at a paid level. When you do, you can send InMail to prospects. This is a great proactive approach; you can go looking for prospects instead of waiting for them to come to you. Recent reports have found that 30% of InMail messages get a reply. That means nearly half of your marketing attempts will be fruitful.
7. Use Twitter to research prospects.
Do a keyword search on Twitter. For example, search for a publication name you're targeting. Once you have found potential prospects, follow them. Often times, that person will check you out and maybe even follow you.
At the very least, you can use this time to research the prospective lead. Get to know them. Find out what they are about. Then, when you send a direct mail, you'll have a better idea of how to appeal to their needs.
Also, send out random tweets about what you hope to accomplish. For example, tweet something like, "I'm looking to connect with more business magazine publishers."
8. Create a Facebook fan page.
Create a Facebook fan page for your blog or yourself as a writer. Use contests, polls, and other methods to engage visitors and increase awareness.
The internet is an ever-changing world. What is popular one day might be obsolete the next. The biggest thing to remember when it comes to online marketing is this: don't ignore opportunities when they present themselves. Don't be afraid to think outside the box and try something new. Look for creative ways to build brand awareness and generate business leads.
This article was written by Steve Aedy. He is an in-house content writer for FreshEssays.com, a company that provides custom paper writing services and help with editing for college and university students. You can reach Steve at twitter and google+.

The following two tabs change content below.
I make a living writing, ePublishing, and marketing books and teaching others how to do the same. I have one mission: To turn you into the best writer that you can be while enjoying every minute of it!
Latest posts by Lisa Angelettie (see all)