I'm sure many of you listened to the President's speech the other night. So, I'm curious. How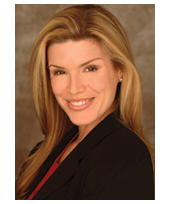 many of you are feeling affected by the economy right now?
Are you worried about your business? Are you looking for more income streams? Do you want to start a business but are afraid this isn't the right time? Or are you doing great right now?
For myself, I'm always interested in looking for more ways to take charge of my OWN life and my OWN business, and encourage others to do the same. That's why I am recommending Ali Brown's new free teleclass on Thursday, March 5, called "How to Create Your OWN Strong Economy This Year…With Online Information Marketing."
Here's the link to sign up:
Free Ali Brown Teleclass
And don't forget to share your thoughts and questions below. I'd love to know what you really think about your business and the economy right now.
The following two tabs change content below.
I make a living writing, ePublishing, and marketing books and teaching others how to do the same. I have one mission: To turn you into the best writer that you can be while enjoying every minute of it!
Latest posts by Lisa Angelettie (see all)