I am a strong believer in the use of article marketing automation and social media tools, because there just aren't enough hours in the day to do everything ourselves. So one social media tool that I use quite a bit to automate my article marketing is Twitter.
While you need to actively be present and writing messages on Twitter to build relationships with folks, there are parts of your life on Twitter which can totally be automated and increase your visibility and traffic all at once.
FIRST, you need to set up your blog and article directory RSS feeds to automatically post your newly published articles to your Twitter account. I do this with a free service called  Twitterfeed. What this means is that as soon as your articles are published, they will also be posted to your Twitter stream. People can click on the links and go read your articles. This will greatly increase the amount of traffic you get to your articles. Sometimes people just need the information placed in front of them instead of waiting for them to find it.
SECOND, you need to be able to automatically schedule tweets, add tweet followers, unfollow folks who you aren't interested in, and send direct messages (like welcome messages). You can set all of this up to work automatically with a great Twitter tool I like called TweetAdder (my affiliate link:). I have been using this tool for a couple of months now to naturally schedule SOME of my tweets and to follow or unfollow people. All I have to do is login and it does all the work for me everyday. (Voted best Twitter adder software and is both Mac and Windows compatible.)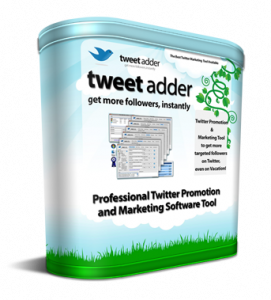 Related Websites