Ebook Sales Increase — Sales Are Still On The Rise!
eBook Month
March is eBook month here at my site. I chose it because the second week of March was National eBook Week and because the weather is so weird on the East Coast of the U.S. during March, I rather stay in and read — a lot of ebooks! Evidently, I'm not the only one. Ebook sales saw a tremendous increase lately. In fact, according to The Association Of American Publishers, ebooks sales rose 115% in January beating out both paperback and hardcover sales during that same month.
Even Time Magazine proclaimed that the E-Book Era is here.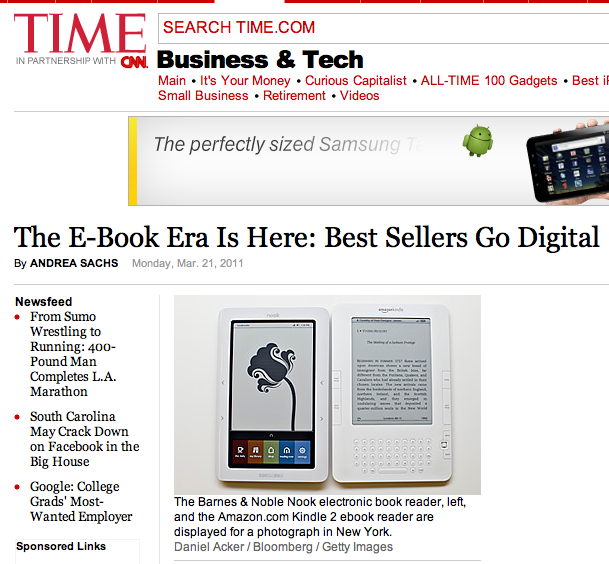 It's more important than ever to think about writing your first ebook for your business — which is especially easy if you have existing content (articles). Remember your articles can do more than just sit on an article directory or your blog — you can use them to create your own signature ebook. I'll be talking more about how to do just that very soon so stay tuned!
The following two tabs change content below.
I make a living writing, ePublishing, and marketing books and teaching others how to do the same. I have one mission: To turn you into the best writer that you can be while enjoying every minute of it!
Latest posts by Lisa Angelettie (see all)