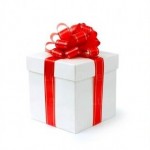 Happy Valentine's Day. Yes, I know it's a "Hallmark" holiday, but I kind of like it anyway. Any excuse to say those three little words that we may not say in our everyday hustle and bustle is alright with me.
Today is my daughter's birthday, so we spend most of our time on Valentine's Day, planning a birthday celebration that usually involves a lot of kids!
And while this is not an official holiday, it's a fun one, and it's also a great opportunity for you to "gift" your list with another article from you. Just some quick tips to make this a little more powerful:
1. If you can, send a note and link to your new article to your list via email in a nice Valentine's themed template. There are some great ones that I had to choose from over at aweber; in fact if you are on my list, you should get a cute little Valentine's article gift from me today!
2. Give your list an article that is a little more useful and less general. One with a top 5, 7 or 10 list. One with step by step directions. One with a list of resources. You know something that they has a lot of info value.
3. If you have a free pdf you've been holding onto, or some sort of other free item that your list would enjoy, this is a great time to gift it to them. I got a lot of those from folks whose lists I am on, and I liked them. Especially when they tied it in to Valentine's Day.
4. Don't make a big production out of this. Just get it done. It should literally take you no longer than 10 minutes if the article is already written and if not, maybe 30. Do it early and then spend the rest of the day with your valentine!
The following two tabs change content below.
I make a living writing, ePublishing, and marketing books and teaching others how to do the same. I have one mission: To turn you into the best writer that you can be while enjoying every minute of it!
Latest posts by Lisa Angelettie (see all)