Google Analytics WordPress Plugin
When I work with a new client, I find that one of the reasons that many of them are floundering in their marketing is because they have no idea who is visiting their site(s), how they found them, what pages they visit when they are there, how long they stay, what keywords they may have used to find them, and the list goes on and on.
Without knowing how people find and use your site – you really have no clear idea of what content to create, what products and services to offer, and how to attract more traffic. Without the knowledge of what's going on inside your website, you are flying blind. How can you possibly expect to make more money than you did last week, last month, or last year flying blind?
That's why I strongly recommend using the free website statistics tracking tool – Google Analytics.
If you take a look at your statistics through the admin panel of your webhost (Bluehost, Hostgator, GoDaddy), you can get a somewhat general overview, but nothing like all the robust and user-friendly information that Google Analytics will give you. And it's so easy to get started with Google Analytics if you have a WordPress blog (and you should:).
All you have to do is install the Google Analytics WordPress Plugin. It's fast and easy.
1. You need to sign up for a free Google Analytics account: http://Google.com/analytics
2. Download the Google Analytics WordPress Plugin: http://wordpress.org/extend/plugins/google-analytics-for-wordpress/
You can either download the plugin to your computer and FTP it to your blog, upload it through the Install Plugins section of your blog, or you can search for it and install it right from the plugin section in your blog's admin.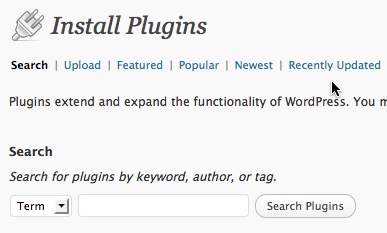 *Please note that if you use Thesis as the framework for your WordPress blog that you will not need to download this plugin. All you have to do is sign up, get your Google Analytics code and paste it in the section for tracking scripts in Thesis: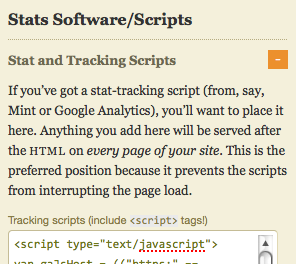 The following two tabs change content below.
I make a living writing, ePublishing, and marketing books and teaching others how to do the same. I have one mission: To turn you into the best writer that you can be while enjoying every minute of it!
Latest posts by Lisa Angelettie (see all)