How To Stop Implementation Overload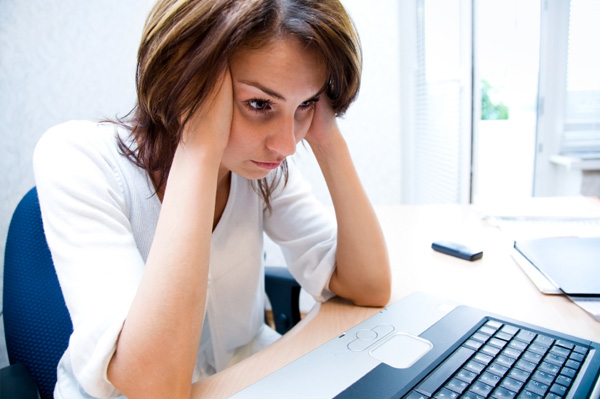 As a writer and business owner, I do a lot of research on the web. That is how I discover new experts out there, new strategies, and innovative products or programs to try. The flip side of this is that this type of research distracts me from the task at hand, as I purchase a "new" product to try and go totally off track in my business that day with the implementation of my "new goodie."
So as a remedy for this, I decided that if I saw something that looked interesting, that I wanted to try, I'd buy it and download it, but then save it my "Stuff To Do" folder on my desktop for later. I figured this way I would get the product that I needed but could continue with my work for the day by saving it for later. Unfortunately, this created a new problem…
Periodically I would take a look inside that "Stuff To Do" folder and could not believe my eyes! I had invested hundreds if not thousands of dollars in software, ebooks, plugins, etc. that I hadn't used yet. I was sick to my stomach because at that time in my business, I could not justify the expense of all of these goodies because I was not implementing any of them and therefore not seeing any payoff or results.
So believe it or not, once again I returned back to my old ways and started using my new stuff as soon as I bought it (plus all my old goodies), therefore distracting me once again from my income producing tasks for the day. As a psychotherapist, one might call this "self sabotage", and I began to recognize this (go figure:). So I made the decision that I had to do something about my implementation overload once and for all. I was spending way too much time on the implementation of all the new tools I purchased and not enough on tasks to bring in money to pay for them! So if you find yourself in the same position, here is what I did to turn it around, and what you can try too:
1. Consider The psychology Behind Why You Are Constantly Distracted With New Marketing Tools.
At that time in my business, I didn't have a system in place for getting all the marketing basics done in my business successfully. I was always searching for the one thing to solve a specific problem in my business like list building or copywriting. Of course later I realized that there is no magic pill or one particular solution, and I figured out the strategies that worked best for me and my clients — but understanding that I had to change my way of thinking about my marketing was critical to eradicating my implementation overload issue.
2. Designate A Specific Time When You Read Emails
It was very easy for me to find new things to buy because I'm on so many marketing lists. I think it's crucial to know what's going on in the marketplace for one because I may want to promote something as an affiliate, so I didn't want to eliminate that, but I did have to put some limits in place. Reading emails whenever you feel like it is solopreneur suicide! Don't do it.
The best thing to do is to either outsource emails to a virtual assistant or designate a specific time to read, respond, and explore emails — and do it only for that specific amount of time. I used this strategy and I also found that by assigning my email reading time towards the end of my work day – I was much more productive and less distracted. When I checked email first thing – next thing I knew – I had spent an hour or two just reading and cruising the web. Save it for the end of the day and you are much more focused because you will only deal with the "important" emails.
3. Dedicate A Certain Amount Of Time To Research
Most experts (myself included) will often recommend to entrepreneurs to try and only do tasks related to income generation. That means that you should try to outsource administrative tasks, technical tasks, etc., but what about research in your niche and the general marketplace? Honestly, I think it's pretty ridiculous to think that we are not going to take a look at what's going on in our marketplace. You have to. And in order to do that, you have to spend one of your most precious commodities "time". There's no getting around that fact.
So what I've learned to do is to set a specific amount of time that I will spend per week on *research; because unfortunately if you allow yourself to organically search based on something else you may be doing in your business, or because you have a quick question you want answered, you may look up and you've lost an hour of your day. For example, I use a basic kitchen timer or the timer on my iPhone and set it for 45 minutes twice a week. That's my time to read marketing emails from other mentors, other experts, and competitors and then visit any related sites.
*Just a note that I use this time for non-income related research only. If I need to do a few searches for an article, a product I'm creating, etc. then that doesn't count.
So What Were The Results?
Well by implementing these few techniques, I was able to manage my implementation overload by basically slowing things down. With only a limited amount of time to read and conduct research, I was exposed to fewer marketing messages, and therefore I was selective about what I spent my time reading and what I invested in. For example, I was able to buy and implement a cool new premium WordPress plugin like this one because I uploaded and set it up ONLY during the time that I set aside time to do so. If I get stuck somewhere along the way and my time is up – my time is up. I move on to my next task. I can get back to it during the allotted time.
I know for some this may sound a little rigid, but sometimes a few boundaries is what we "creative types" need to build successful businesses. So stop spending your entire day reading a 300 page ebook on building your list! Get your mind right. Limit your exposure. Limit time spent. And you'll be right as rain:)
The following two tabs change content below.
I make a living writing, ePublishing, and marketing books and teaching others how to do the same. I have one mission: To turn you into the best writer that you can be while enjoying every minute of it!
Latest posts by Lisa Angelettie (see all)