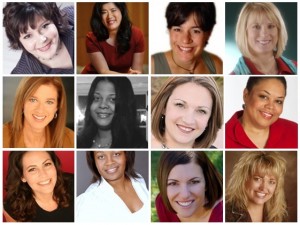 Can I admit something in the spirit of full transparency (thank you @elizabethpw)? I am completely terrified of teleseminars! I remember when I first started my coach training many moons ago, there were a lot of teleseminar calls and there were only a few students on each call — so you had to participate. That drove me crazy. I didn't like it. I was uncomfortable. It probably is only an extension of one of my other issues – public speaking.
But guess what? I will be participating in a hugely important FREE event called: List Attraction Week (#law10) and while I have some angst about my involvement, I know that it was important to do.
Reason: One of the biggest obstacles in building my online business ( and something that I work continually on in my business) is building my list. Without a list, it is virtually impossible (especially if you are service or solo professional) to make any money. And let's be honest, none of us are doing this as a hobby:)
That's why list building should be a priority in  your marketing efforts, and also why List Attraction Week will give you REAL strategies that you can use to finally build a responsive list that wants to learn from you and/or buy from you over and over again.
There have been a handful of "mentors" (in the pic up above) who have been carefully selected to guide you through different strategies for list building. There will be dozens and dozens of strategies that you will hear and learn about, but remember that you only a few of these strategies will resonate with you and then you probably will only implement one or two of those. And that's the whole idea!
Learn from a group of women who have been through the trenches, discover what strategies they use to build their lists (I use writing and article marketing), and then choose the solution that will work best in your business. I mean little 'ole me will be there, but so will powerhouse marketing mentors such as Andrea J. Lee, Michele PW, Leesa Barnes, and Wendy Y Bailey! This is a no-brainer must attend event right?
Well, if it sounds like something you could find value in, then I'll see you there. It would be really nice if you make it during my session on March 9th at 1pm. And give an 'ole girl with teleseminar fright a little support:)
To learn more about this can't miss, free event and it's featured mentors go to:  List Attraction Week.
The following two tabs change content below.
I make a living writing, ePublishing, and marketing books and teaching others how to do the same. I have one mission: To turn you into the best writer that you can be while enjoying every minute of it!
Latest posts by Lisa Angelettie (see all)