Getting Started With Writing & Publishing
I'm Lisa Angelettie and I write and publish information for a living. The web is saturated with information. A basic search on writing alone will send you over 1,040,000,000 results in Google. That is enough to drive anyone crazy with information overload. If you're new to the world of writing and publishing information for passive income, then this page is for you! It contains the information you need to get up to speed quickly and start your own publishing path confidently!
How I Make Money With Information
I am a nonfiction writer. An information entrepreneur. I specialize in helping people solve problems and I  deliver this information digitally to be consumed on any computer, tablet, or smartphone. So in other words I make money by writing and publishing ebooks, information products, blogs, niche websites, newsletters and coaching others on how to do the same.
Even if you don't think of yourself as a "good" writer, the real key to success is to realize that as long as you are solving problems, educating people on a topic, and investing in the time it takes to write valuable solutions, you will definitely reap the rewards and benefits later.
My Writing & Publishing Blueprint
For me, everything starts with my blog. It is my "hub" of information. I have published over 800+ articles on this blog over the years and draw my best ideas from it. If you do not have a blog, then I highly recommend that you start publishing one. You can use the articles from your blog as the foundation for any book, information product, newsletter, or niche website you consider creating. It makes things incredibly easier. Read my article on how to easily start your own profitable and SEO optimized blog in 15 minutes or less here.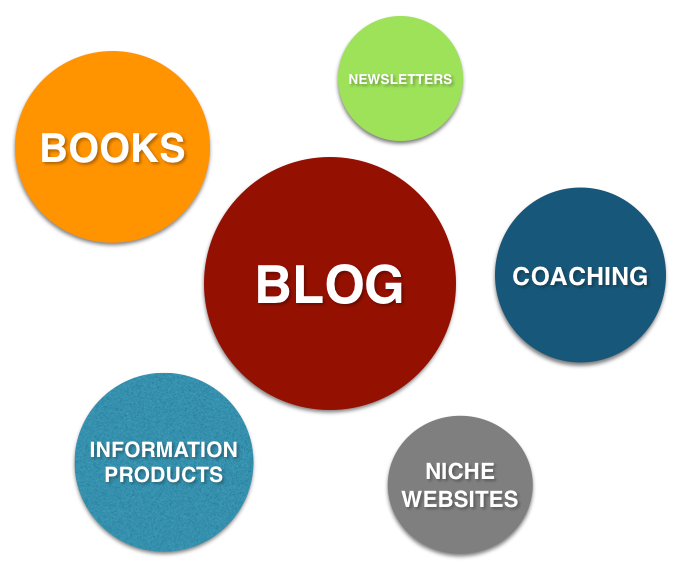 How Do I Publish My First Book?
This is a question I hear everyday. My best suggestion is to download a free copy of my book How To Write, Publish & Price Your NonFiction Ebook. It's an easy read and will guide you through the basics of writing, publishing and pricing your first nonfiction ebook. Download your copy of the book by CLICKING HERE.
How Do I Write Better?
Did you stink at writing papers in high school? That's ok. You do not have to be a fabulous writer in order to provide readers with tremendous value, but I applaud any effort you make to become a "better" writer. It will make a difference in the final product that you deliver. Here's a link to some of my favorite articles on how to write for the web and for your readers.
How Do I Market My Writing?
In other words, how do I sell more books, more infoproducts, more coaching, more of…everything. Go to this page to read some of my favorite articles on marketing your work.
How Do I Publish My Writing?
Print is dead. The future of consuming information is through digital means using computers, tablets and smartphones. You need to know what's going on and how to leverage the sites and services out there to your advantage. Read my latest articles on ePublishing here.
Picking What To Write
If I were to start my business from scratch there are a few very basic things that I would have done differently or let me say correctly:), and evidently this is not a unique situation. Many of my new clients have made the same errors and therefore we have to backtrack to fix something or change something that could have been avoided from the beginning. So I'd like to give you a headstart.
Before I create a product, a service, or even write an article — I conduct keyword research. I think it has been critical to my success in the search engines. I get a lot of FREE traffic from the search engines, especially Google, because I make sure that I write titles and use domain names that are a delicate balance of reader + search engine friendly. In fact, this should be before domain hosting because if you want to select a great domain name, you should have already conducted basic keyword research in your niche.
This is a VERY important skill to learn or outsource in your business. It's very easy to do. You can use free tools such as the Google Keyword Tool to conduct your research but there are also a few other steps you will need to make in order to get all the relevant stats, or you can use more robust keyword selection tools that all the pros use and the best ones are Market Samurai and Long Tail Pro. You can download a lite version of Market Samurai for free to test it out, but Long Tail Pro is a little more newbie friendly. I strongly recommend either tool. I use them both at least once a week and they have been invaluable. These are one of those bright and shiny marketing tools that actually live up to their hype.
Additional Reading: How To Write Articles That Get Traffic (Using Keywords)
Join My Tribe Of Writing Ninjas!
I post my best information to this blog. If you want to be notified when I publish a new article, you can either subscribe to this blog via your Kindle or Kindle App OR subscribe to my list to join my tribe:
Still Need More Help?
One last thing before I go. I cannot be a better mentor or guide to you without communication between us. While I do have a small staff of people who support my business, I really try to respond to most of my emails and comments myself. So please feel free to let me know the issues you are facing and what types of issues you'd like me to address. Whatever you're stuck on, there are probably 10 more people stuck on the same issue, so don't be shy. While I have a social media presence on almost every site known to mankind – truth be told – is that you can connect with me the quickest on my Facebook Fan page or via email.
Remember that it's most important to do something NOW then to wait on perfection later!
Lisa Angelettie
Your Writing & Marketing Mentor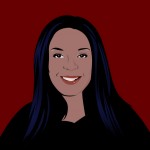 The following two tabs change content below.
I make a living writing, ePublishing, and marketing books and teaching others how to do the same. I have one mission: To turn you into the best writer that you can be while enjoying every minute of it!
Latest posts by Lisa Angelettie (see all)