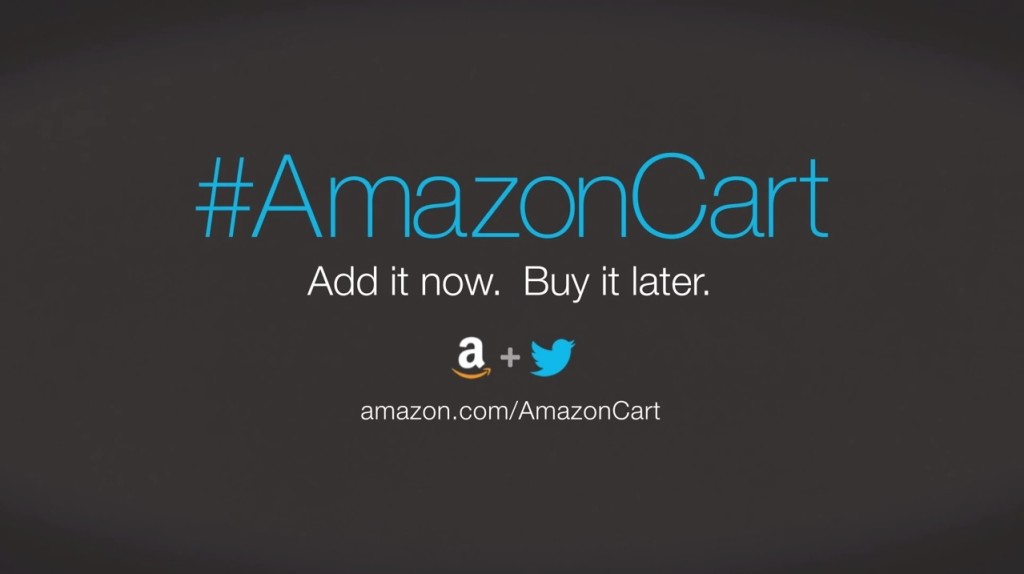 Did you know that many authors love Twitter and many have a pretty large following on Twitter? Well Amazon has recently introduced a new feature called #AmazonCart which hopes to help authors (as well as other Amazon vendors) profit a bit more easily from their relationships on Twitter.
The point of AmazonCart is to help authors grow sales when they tweet about their books on Twitter.  Customers can add products they see on Twitter to their Amazon.com Shopping Carts without leaving Twitter.
Now, when you send a tweet that includes an Amazon.com product link (such as to your latest book), Twitter users who have connected their accounts to Amazon will be able to add the product directly to their Amazon.com Shopping Carts simply by replying to the tweet and adding "#AmazonCart."
They will then receive a reply tweet and an email confirming the Cart add, and they can complete checkout on Amazon.com at their convenience.
Hopefully you may begin to see replies containing "#AmazonCart" to your tweets with Amazon.com product links. These replies can also give us a good idea of which followers are engaging with our tweets.
While all social media should be used first and foremost to build relationships with potential readers, it's nice to see a feature like this which requires less work on the reader's part to purchase our books on Amazon. Only time will tell if it "catches on" with readers.
What do you think about the new AmazonCart feature? Brilliant or a bust?
For more information about the feature, visit www.amazon.com/AmazonCart.