Wikipedia Articles App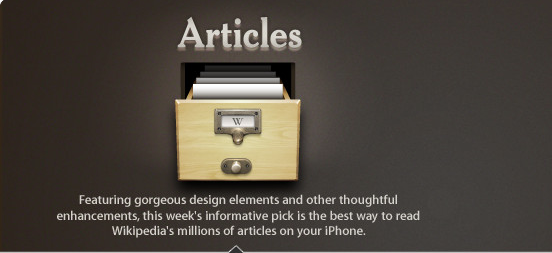 I thought this was cool, so I'm mentioning it here. This app is on sale right now over on iTunes. With it you can mark interesting Wikipedia entries you want to read in the future, search text in the currently open article, and print articles and images using AirPrint.
The app is compatible with iPhone, iPod Touch, iPad, and requires iOS 4.0 or later.
The following two tabs change content below.
I make a living writing, ePublishing, and marketing books and teaching others how to do the same. I have one mission: To turn you into the best writer that you can be while enjoying every minute of it!
Latest posts by Lisa Angelettie (see all)