MacKeeper – My New Favorite Mac App!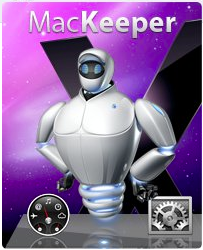 Attention all you Mac geeks, Mac whores, or whatever you like to call yourselves — this is my new favorite Mac application. This award-winning app is fantastic. It's a way to manage the tasks associated with keeping your Mac clean, reliable, fast, and secure. (Please be advised that I am NOT an affiliate – I'm just lovin' it:)
I know what you're thinking — we Mac users don't have to worry about security! Well there are a few random email phishing bugs that get past our fantastic firewalls – and plus the cleaning up of files that this app does is amazing. I had more than 2600 junk files on my computer which was taking up 1.5 mb of space. All gone and my apps are running faster now. Especially iPhoto. You know how that one can drag!
MacKeeper also schedules backups, data encryption, undelete (which helps recover accidentally deleted files) and has Wise Installer. All this and some kick-butt live premium support. So if you're looking to clean your Mac up for 2011 – this is the go to application. Hands down.
Don't worry my PC friends, they also have a version for PC's called – easily enough – PCKeeper. And no disrespect, but you folks really should look at this and stop using those prehistoric security applications (I won't name names), but you probably got a free trial for it when you bought your PC. Ugh — too slow!
Did I mention you get a FREE fully functional 15 day trial for either MacKeeper or PCKeeper? So go and clean up my friends, it's worth it. (They should pay me right:)
The following two tabs change content below.
I make a living writing, ePublishing, and marketing books and teaching others how to do the same. I have one mission: To turn you into the best writer that you can be while enjoying every minute of it!
Latest posts by Lisa Angelettie (see all)