Article Marketing Is Expanding In 2011!
Every year, I take time to reflect on what has worked for me in my business and what hasn't worked. If you read my article on my income breakdown for 2010, it shows what things brought in money and what percentage of those things brought in the most money.
I also like to look at trends, etc. going on in my marketplace as well as on what I actually coached people on during the year. With that information I make decisions on my brand. Sometimes that decision is to do nothing more then do "more" of what I've been doing. Other times it has meant an overhaul. And sometimes (like this time) it means that I will be expanding my brand.
From this point forward, not only will I talk about article marketing, writing articles, etc. but I will also talk about the things that naturally evolve out of article marketing – which are also topics I coach my private clients on and that includes:
Article marketing/writing articles
Effective blogging
Ezine/newsletter publishing
eBook writing/publishing
Combined — these are all topics that fall under the umbrella of electronic publishing a.k.a. ePublishing.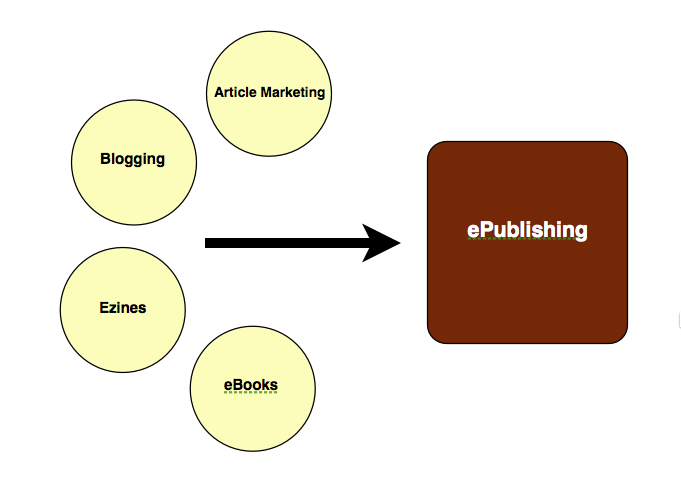 ePublishing is a topic that you will hear me talk more about in 2011 because it is very exciting! The publishing industry is undergoing a revolution. With the explosion of smart phones, tablets (iPads), and the higher accessibility of computers to more economic groups/ages – people are obtaining information and entertainment via electronic device more than ever.
*Remember that you can write a few articles and use them and reuse them for all these ePublishing techniques. Use them in your article marketing to promote your biz, publish them to your blog for more visibility, include them in your ezine for added value, and combine them to create your signature ebook.
It is vital that you as a business owner take full advantage of this rapidly evolving medium and I'd love for us to expand and grow together. If you are on my list, look out for ways that I will be involving in the expansion of my brand which will also support yours as well.
Hope you have been thinking about how your business and your brand will evolve this year? Tell us about your plans in the comment section below!
The following two tabs change content below.
I make a living writing, ePublishing, and marketing books and teaching others how to do the same. I have one mission: To turn you into the best writer that you can be while enjoying every minute of it!
Latest posts by Lisa Angelettie (see all)