Hello Bar Vs. Viper Bar
Several of the big online marketers have been using this cool bar across the top of their websites where you can either add some copy and a link or you can add an optin box for your list. The buzz for some time has been that when executed correctly, the bar has an amazing conversion rate. While there have been various versions of this type of thing online for a few years, which was typically done with code that a 3rd person needed to create for site owners, the great thing about the Hello Bar and the Viper Bar is that you simply copy and paste code into a WordPress plugin and like magic your bar appears, wide width, at the top of your website.
I've been testing both bars so I'm not sure which one you are seeing at the time that you are reading this article, but many owners are boasting 150 to 200% conversion rates, so I thought it would be wise if I tested both options. In the meantime, I'm going to tell you a little about each bar and how to install them so you can do a little testing for yourself…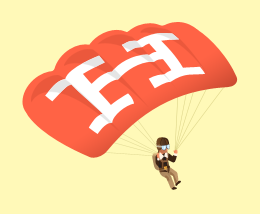 This is the first of the two bars to be released and it made a lot of buzz online when it did. I'm kind of a late adopter, because I spend most of my time writing and not working on my site, but after reading a review of the use of The Hello Bar over at DIYThemes, I thought it was worth the effort of trying it out. So here's the deal:
1. The Hello Bar is free, which is always nice. You need to go their site and sign up for a free account. When you do, they will say that in order to get your copy of the bar, you need a key. In order to get the key, they recommend twittering a request for one. (Once a person signs up they typically receive 5 invitations to invite others with this key.) This is really all done as a very smart viral marketing strategy, because if no one on Twitter sends you a key (which no one sent me one), Hello Bar eventually will send you one via email.
2. So once you receive your key and finalize signing up with Hello Bar, you then are led to a page where you can create a bar. You can play around with the color of your bar, the text font, text color and a few other options. You will at this time include your copy and your link text. After you've saved all of this, code will be generated for you to copy and paste within the <body> section of your template.
3. If you rather not be bothered with screwing around with your code, then you can download The Hello Bar WordPress Plugin, and paste the code into the box that the plugin provides. Save and your bar is up.
4. If you own a Thesis WordPress blog, then you don't have to mess with your code nor download yet another plugin. You can just copy and paste the code you generate into Thesis Settings: stats and tracking box. If you have your Google Analytics code in the box, no worries, you can just copy the code for Hello Bar after that code.
5. I'm pretty sure you could also use Thesis Openhook for adding the code as well — I'd try in the header area.
6. Just a note. I was driving myself crazy with adding this bar because of my cache plugin. If you use a cache plugin and actually want to see the bar up on your site, you will need to temporarily deactivate the cache plugin, add and save your code, take a look at your bar and if you're happy then you go back and turn your cache plugin back on.
7. There is also an arrow on the bar which you can use to close it which is nice, but of course the company needs to self promote virally, so there is a big 'ole H on the bar as well which links back to the Hello Bar website. Nice links for them!
8. What's cool about The Hello Bar is the fact that you can use it to promote a new product, build my list, announce something. Just a one line statement and then a link. Now like most people, I would use the Hello Bar for lead generation and list building – not pre-selling. Tell prospects that they can download a free report, ebook, or audio and add a link to the  optin page for that freebie & it's only a matter of seconds before you acquire a new member on your list.
The creator of the Viper Bar (ViperChill) took the Hello Bar concept and took it a step further. The Viper Bar was specifically created for lead generation. In fact, while you could theoretically use the bar like a Hello Bar (with text and a link), what separates this bar from the Hello Bar is the fact that the optin box to your list will show in the bar. People can add their names and email right in the bar.
The following two tabs change content below.
I make a living writing, ePublishing, and marketing books and teaching others how to do the same. I have one mission: To turn you into the best writer that you can be while enjoying every minute of it!
Latest posts by Lisa Angelettie (see all)