As many of you know, I have been furiously working on a book series dedicated especially to all of my readers on this blog. It's called the Amazon Writing Clinic Series and I've just completed Volume I of the series titled: How To Select Best Selling NonFiction Ebook Ideas To Publish On Amazon's Kindle. The book is in final edits and should be up soon on Amazon. I will announce it when it's live.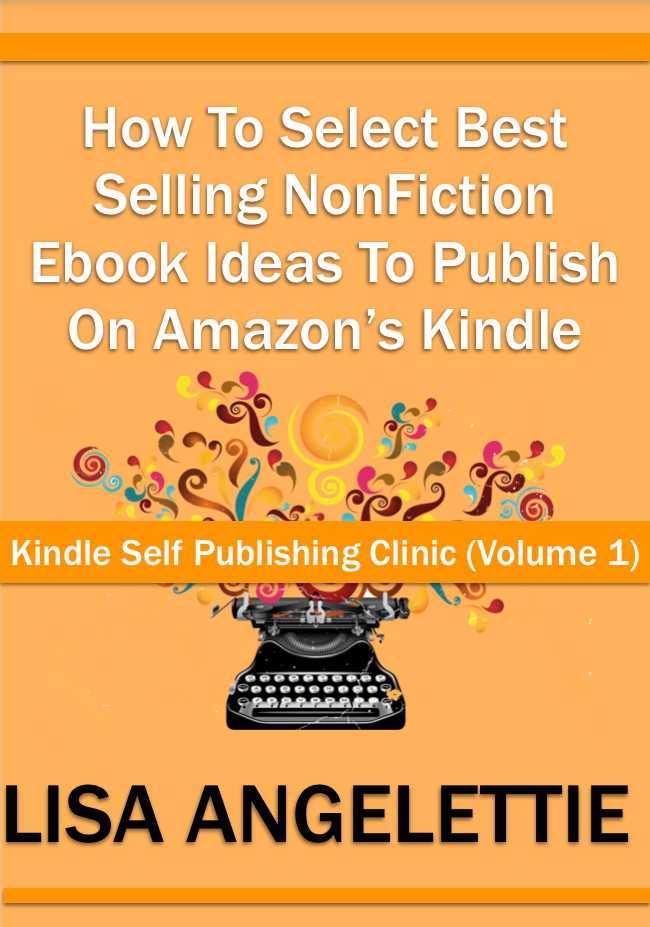 I'll be deciding on topics and writing the series based on a gang of reader feedback from this blog AND on what makes sense as you embark on your venture as an information author a.k.a. nonfiction writer.
A lot of readers who are considering writing and publishing to Amazon as a secondary income have said to me countless times that they have little idea of how to select niches that are profitable. Obviously one of the big nightmares about this income stream is that you may possibly write a book that no one wants to read.
While there are no guarantees that people will purchase your book, read it and review it, there are definite steps you can take to ensure that you have a really great chance of making money and making a difference with your book.
The first CRUCIAL step is by selecting a topic that is profitable. My formula for success in doing this is by selecting a topic based on this mathematical equation: Knowledge + Passion + Profitability =Amazon Success.
Snag A Promotional Copy Of The Book!
I am releasing several copies of the book as promotional copies to those that are interested in reading it (pretty quickly:) and leaving an honest review on Amazon about it. If you're interested in receiving a copy, then leave a comment on this post and I will send you a Pdf copy of the book via email.
 **UPDATE** 5/7/14
I am no longer releasing any further promotional copies of this book, but be sure to continue to check back on my site for further promotions. Thank you so much to the readers who participated. If you'd like to purchase the book and start generating ideas for your first (or next) nonfiction book, please click on this link:
How To Select Best Selling Nonfiction Ebook Ideas To Publish On Amazon's Kindle (Kindle Self Publishing Clinic Series)